Nicknamed after the Tyrannosaurus Rex, UR 105 T Rex is the latest timepiece from URWERK.
Unveiled at #SIHH2016, it features an atypical hand patinated bronze case top that is criss-crossed by a raised, concentrically ribbed pattern, reminiscent of the scaly skin of the prehistory predator.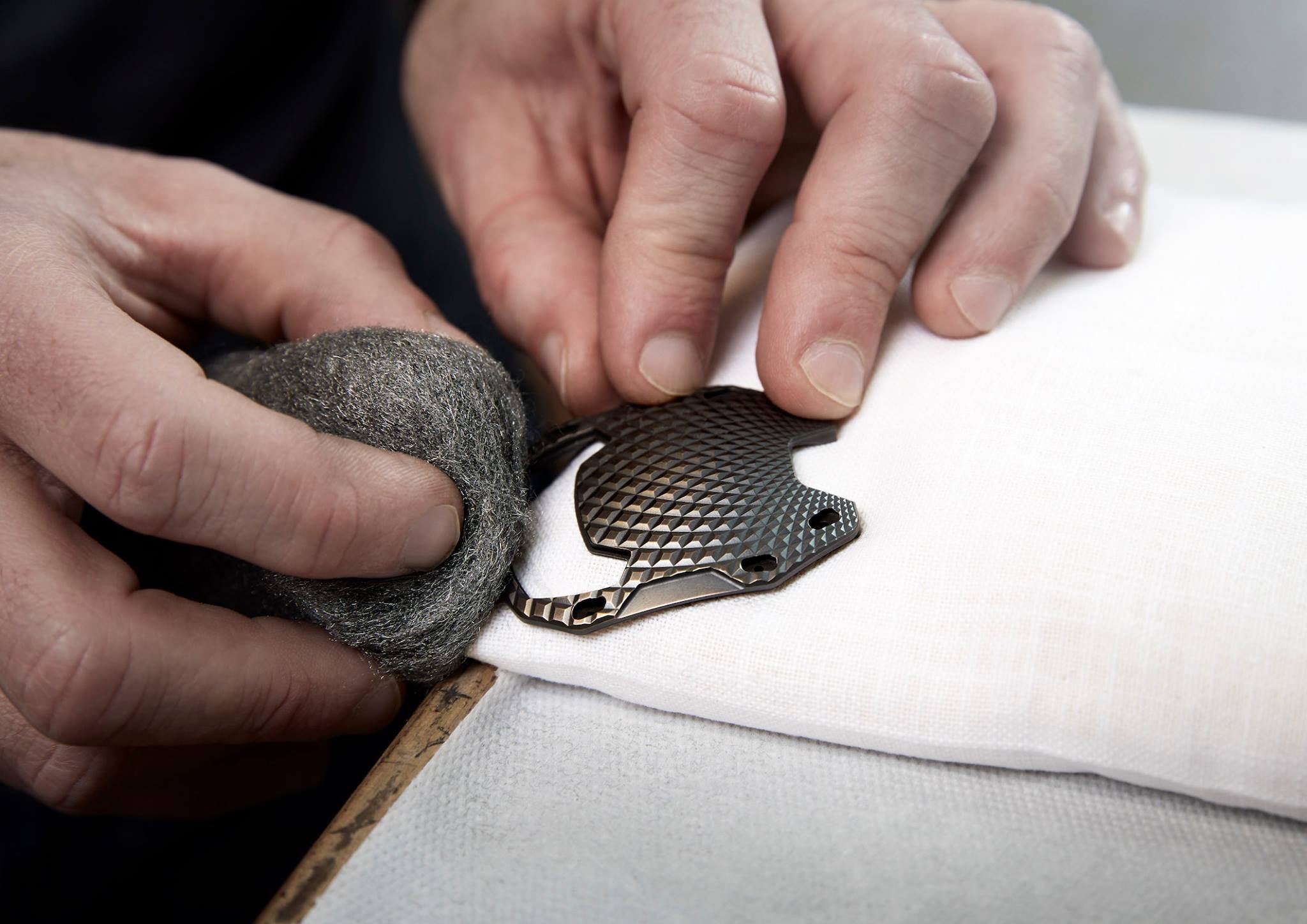 Four satellites, each bearing three hour numerals, successively parade past the minute rail. This original and intuitive reading of time is facilitated by a cover made of PEEK (polyetheretherketone) that conceals the satellites not relevant to the time read-off.
In keeping with the finest watchmaking traditions, this cover features the eye-catching guilloché pattern.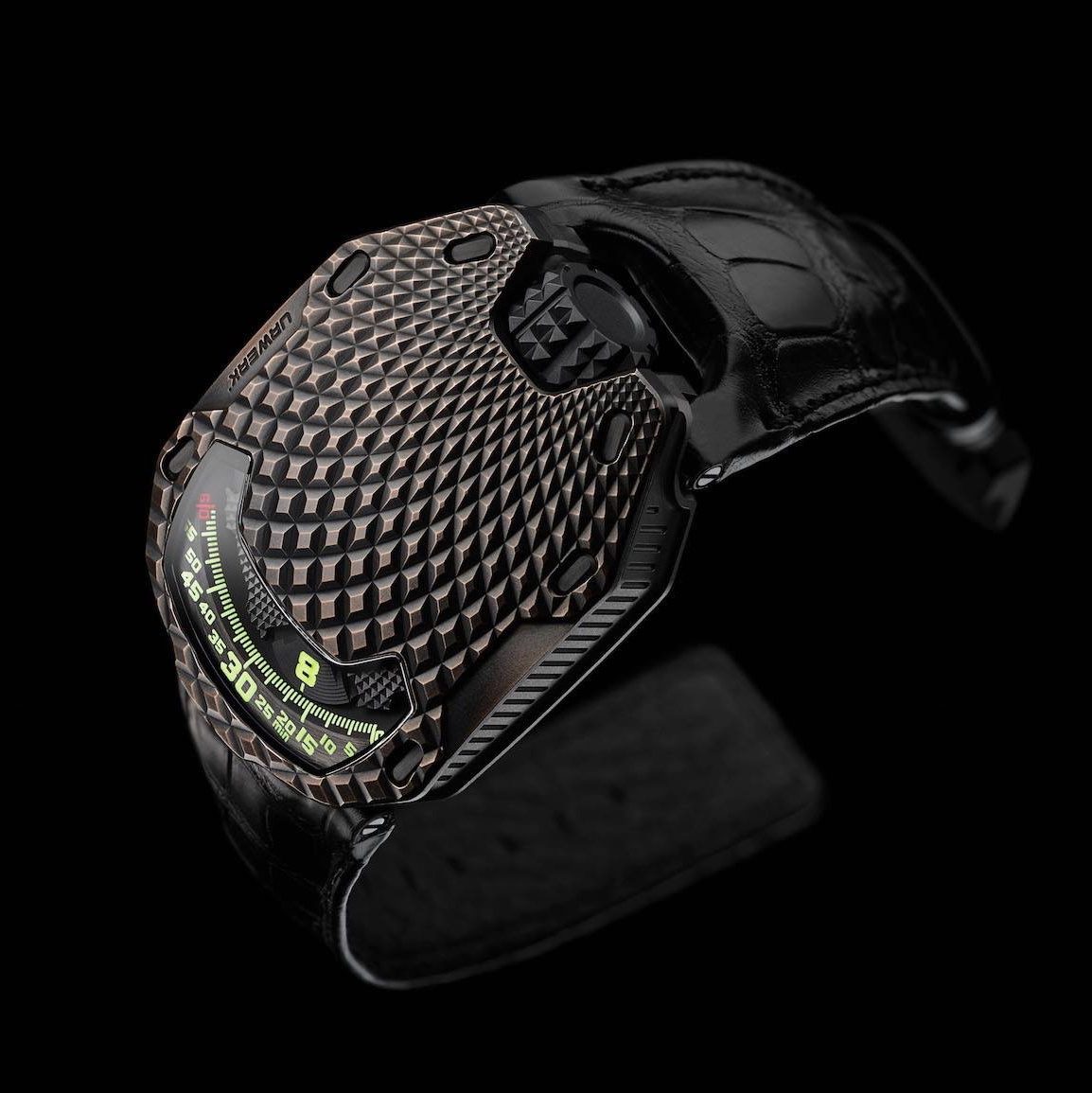 The back shows the turbines of the UR-105 T-Rex which regulate the winding of the watch. They are adjusted by means of a lever. In the "FULL" position, even the slightest movement is leveraged to help wind up the mainspring.
The UR-105 T-Rex is thus in automatic winding mode and its winding is optimized by the effect of its turbines. In "STOP" mode, the winding system is disabled and the UR-105 can thus be hand-wound if required via the crown. A third intermediate "RED" (for REDUCED) moderates the winding so as to avoid excessive tension on the mainspring.