MB&F Legacy Machine Perpetual is a finalist in the Calendar category of the 2016 Grand Prix d'Horlogerie de Genève awards
---
By Kien Lee
MB&F Legacy Machine Perpetual (LMP) is the latest haute horlogerie creation from the Swiss horological laboratory, and its first and uniquely innovative solution to the Perpetual Calendar complication.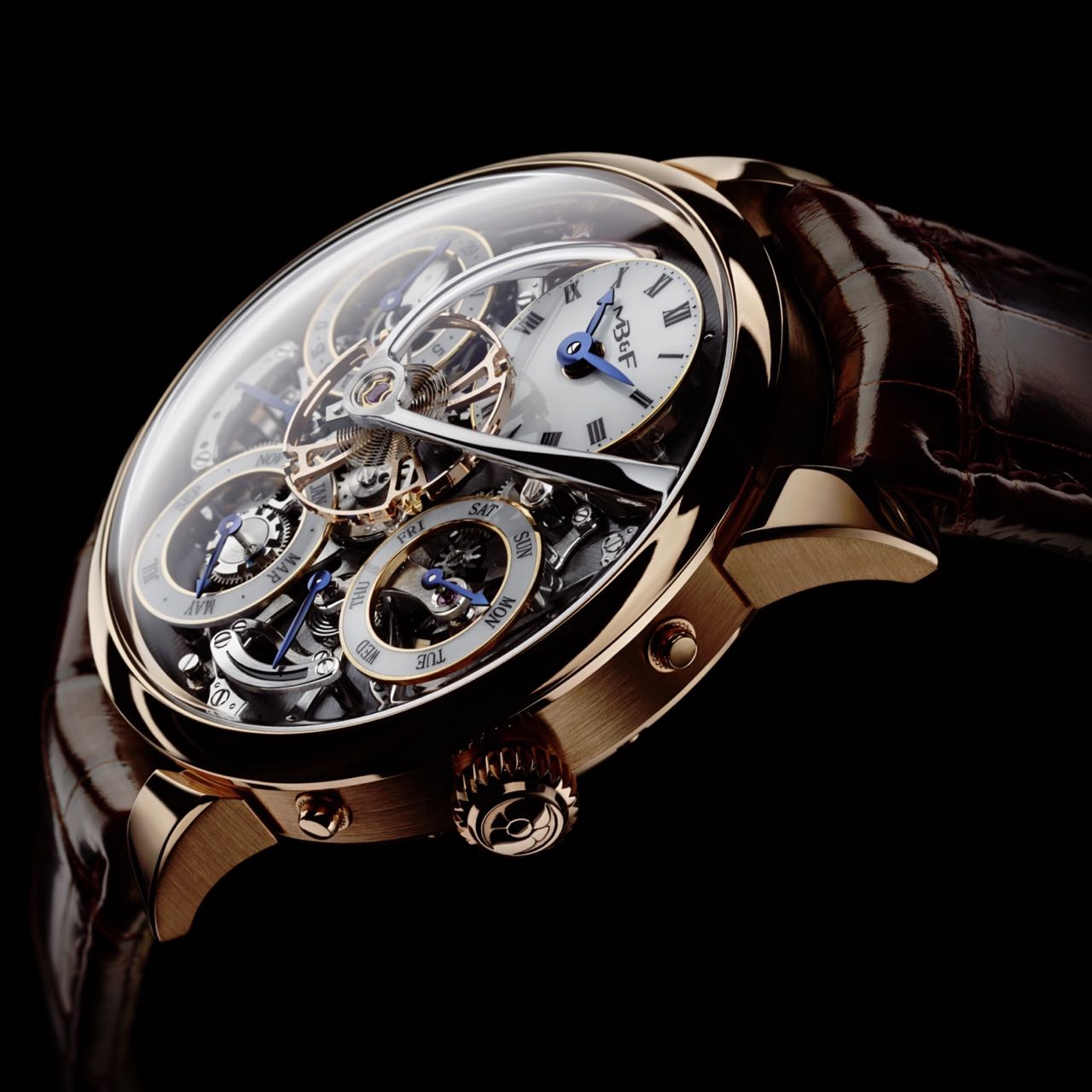 Besides the skeletonized display which is rare for Perpetual Calendars, the LMP also turns convention on its head with a logical interpretation:
Why start with a standard of 31 days and force gears to jump? This has been how previous watchmakers have approached this solution, and the innately inelegant solution has resulted in stuck gears, jumped time, and worse, a trip to the servicing room.
The Perpetual Calendar is one of the great traditional complications in mechanical watchmaking, using gears to calculate the apparently random complexity of the varying numbers of days in each month, even taking into account the additional day in February during leap years. 2016 being one of them!
Mind you, this is perhaps why this complication usually represents the pinnacle of a watchmaker's artistry.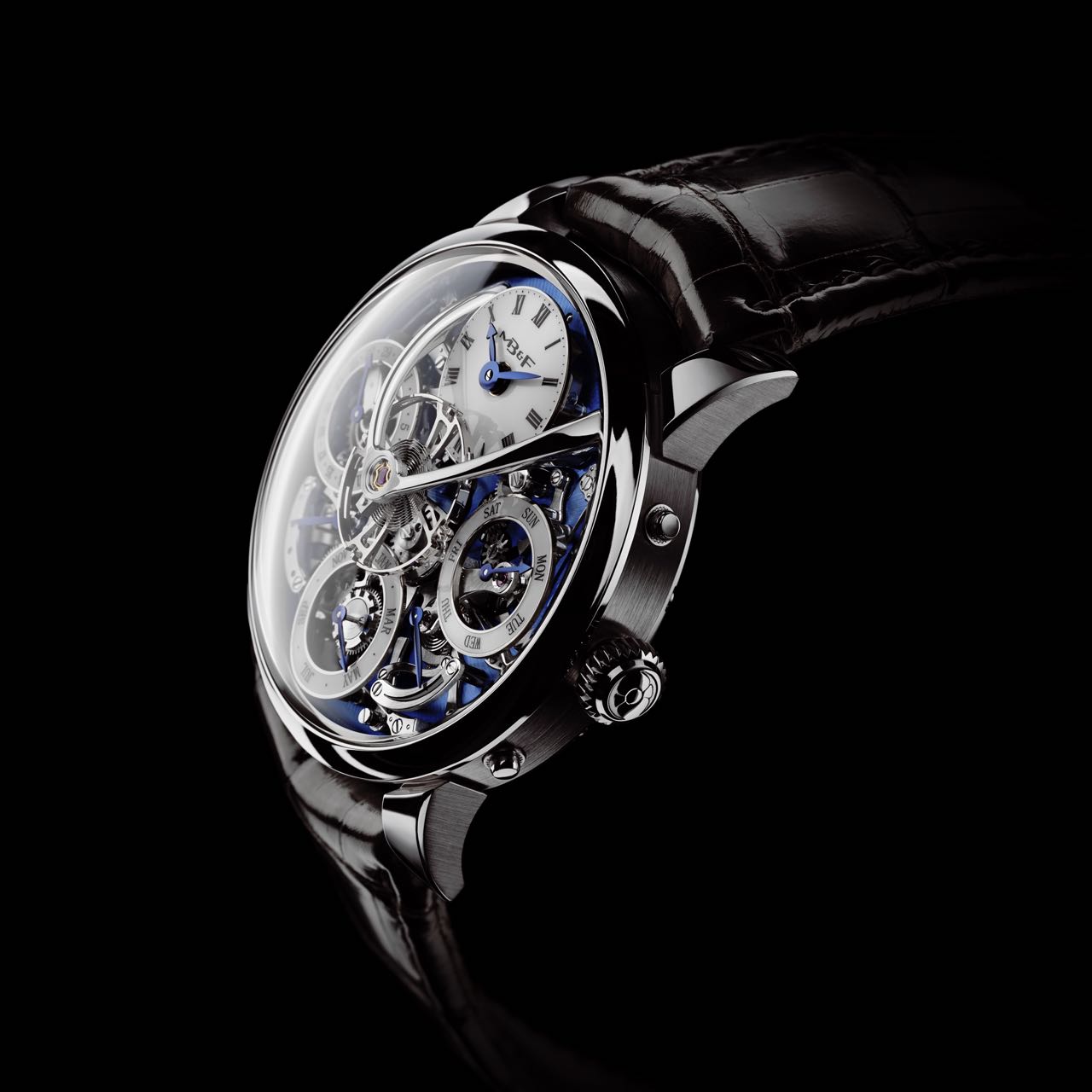 Instead with the LMP, MB&F goes with 28 days and depending on month, tacks on the requisite extra, all this run by a patent-pending "mechanical processor" that replaces the traditional central "grand levier."
The standard "sandwich" construction oft-seen in Perpetual Calendar timepieces consisting of a base movement, calendar module and display has been swapped out for a spectacular, fully integrated architecture, offering an unprecedented view into the 581-component mechanism, an-inhouse movement.
MB&F also does away with the conventional push-pin to adjust time, going with pusher buttons to make this timepiece a full hands-on experience! 
Furthermore, the adjuster pushers automatically deactivate when the calendar changes, avoiding the scenario in which the wearer damages the gears while changing the time manually.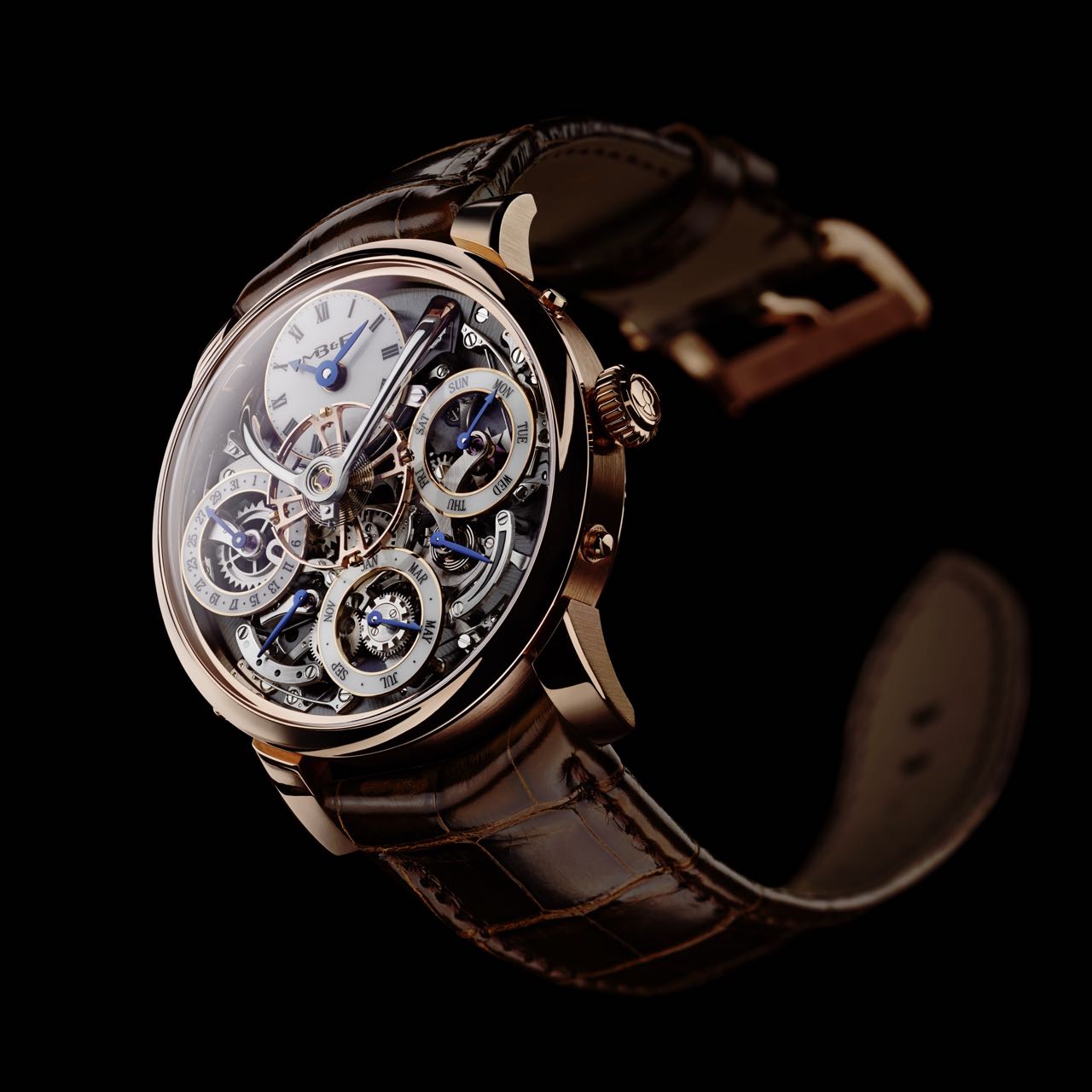 Legacy Machine Perpetual launches with a limited edition of 25 pieces in 18K 5N+ red gold and 25 pieces in platinum 950.