French natural perfumery Atelier Cologne, has opened its first boutique at Takashimaya, #B1-12. The in-store experience highlights the brand's philosophy of crafting scented emotions from nature, as well as its slow-crafting approach to perfumery and commitment to sustainability.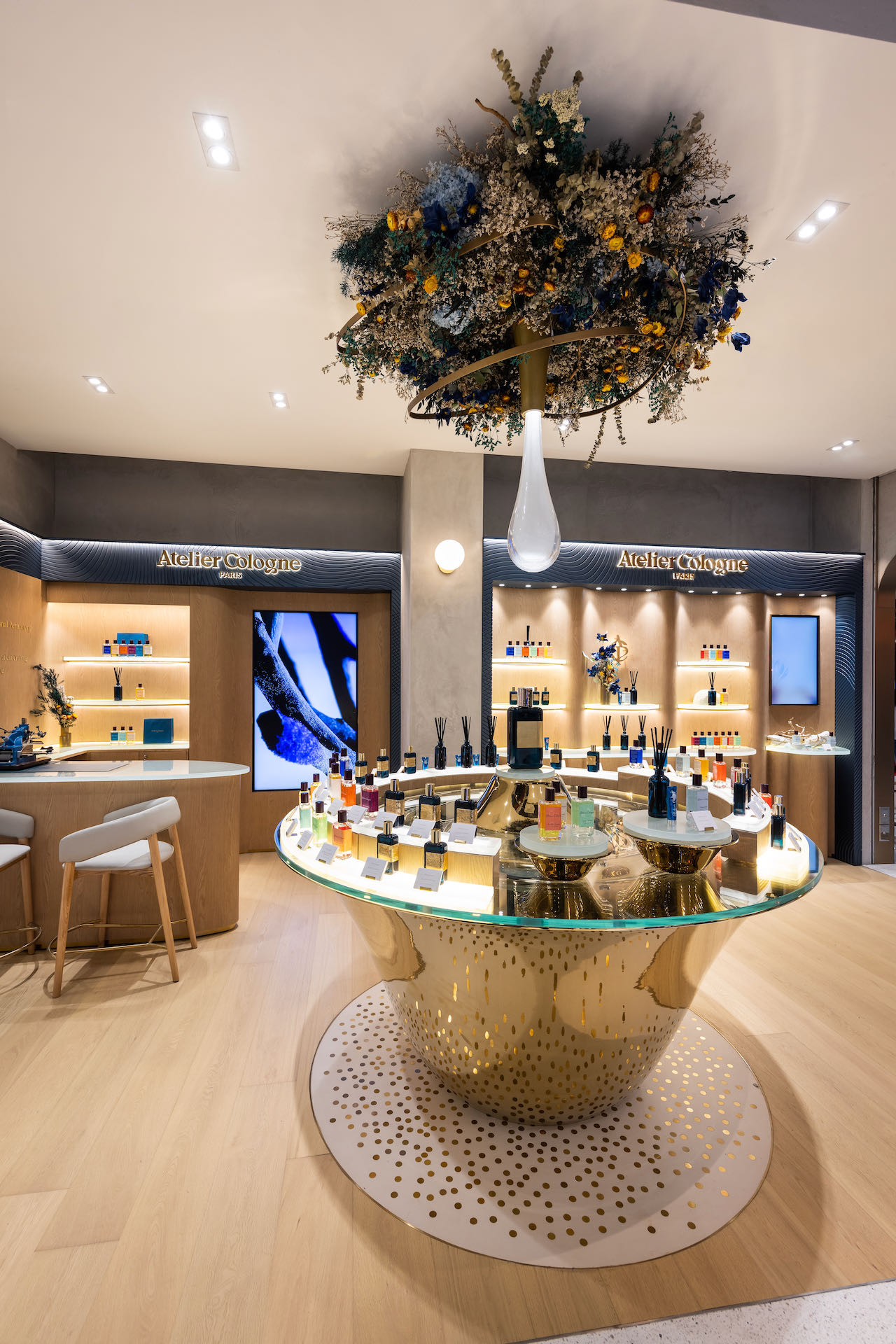 Time stops, and scented emotions fill the air in the brand's Atelier. Inspired by Nature, organic shapes and vibrations infused into glass tastefully grace the store's interior. Formerly hard corners make way for rounded forms that welcome a reconnection with nature.
Wooden installations made with sustainably certified panels mould the walls of the boutique and shape its unique character. In its centre, Atelier Cologne's collections are displayed on recyclable and energy-efficient brushed brass consultation tables. Above it, a water drop made from 100% recycled glass, seems to be falling from the ceiling, representing the essence of nature infused into Atelier Cologne's fragrances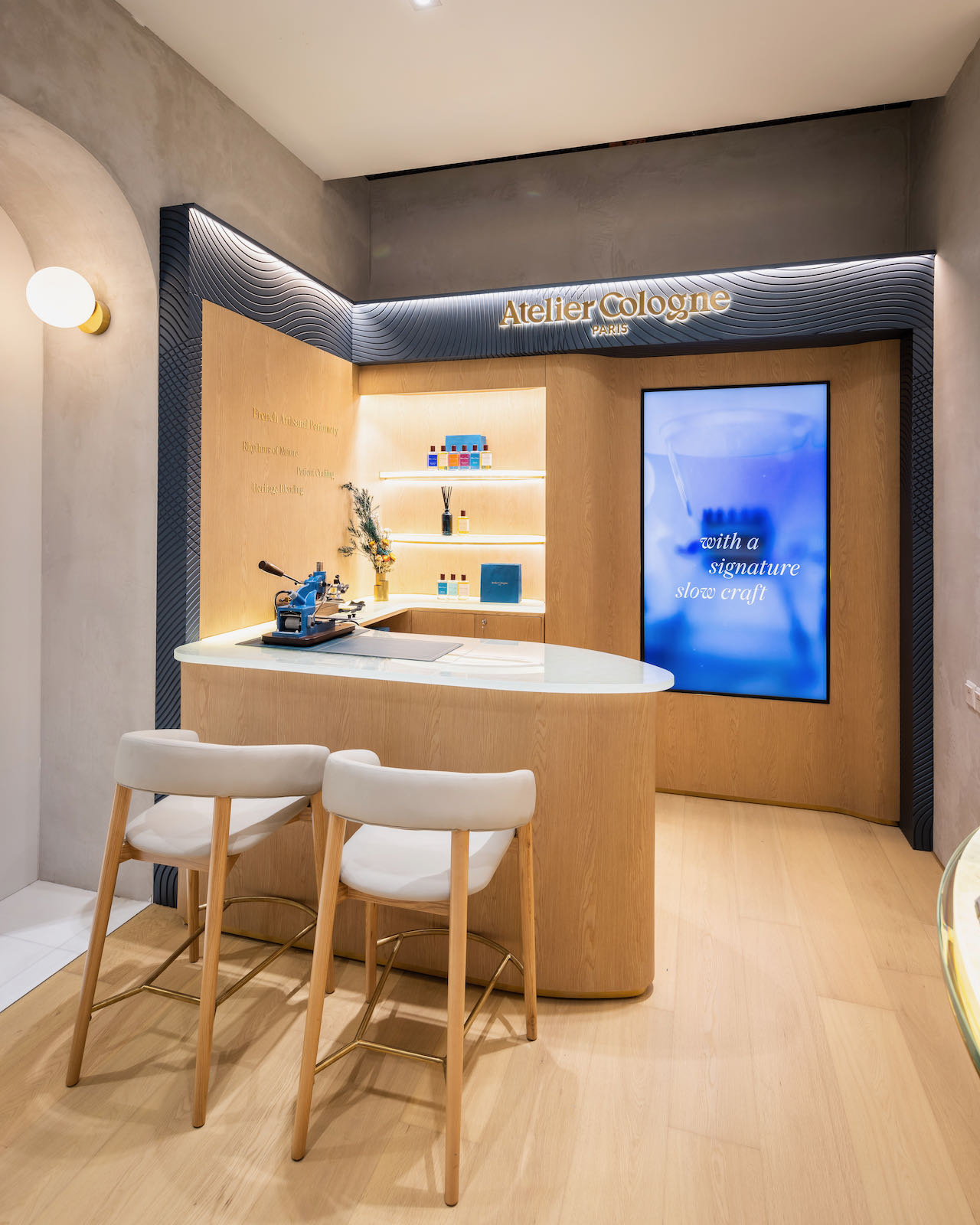 Fourteen years after its inception, Atelier Cologne perpetuates its founder Sylvie's insight on perfume by creating scents that serve as a path to self expression. The fragrances enter a symbiosis with one s skin to reveal inner emotions. Through its formula without preservatives, colourings or filters and crafted with natural ingredients, the brand reconciles nature and luxury.
Visit the new Atelier Cologne boutique at Takashimaya, #B1-12.