Boucheron has reopened its boutique in Singapore, located at The Shoppes at Marina Bay Sands. The newly-enhanced flagship boutique showcases an extensive array of the Maison's iconic collections while shining a spotlight on its creative high jewelry pieces.
The design elements of the retail destination are reminiscent of 26 Place Vendôme in Paris — the storied home of Boucheron that embodies over 165 years of heritage, innovation, and mastery in High Jewelry — come to life. The blend of classically Parisian architecture and contemporary design is epitomized by pristine white walls adorned with banded rustication, framed by intricate marble detailing around its entrance.
Inside the boutique, full-length glass displays enclose the Maison's cutting-edge creations. Thoughtfully positioned light displays and table lamps cast a warm and inviting glow, creating a warm ambience so that visitors would feel at home.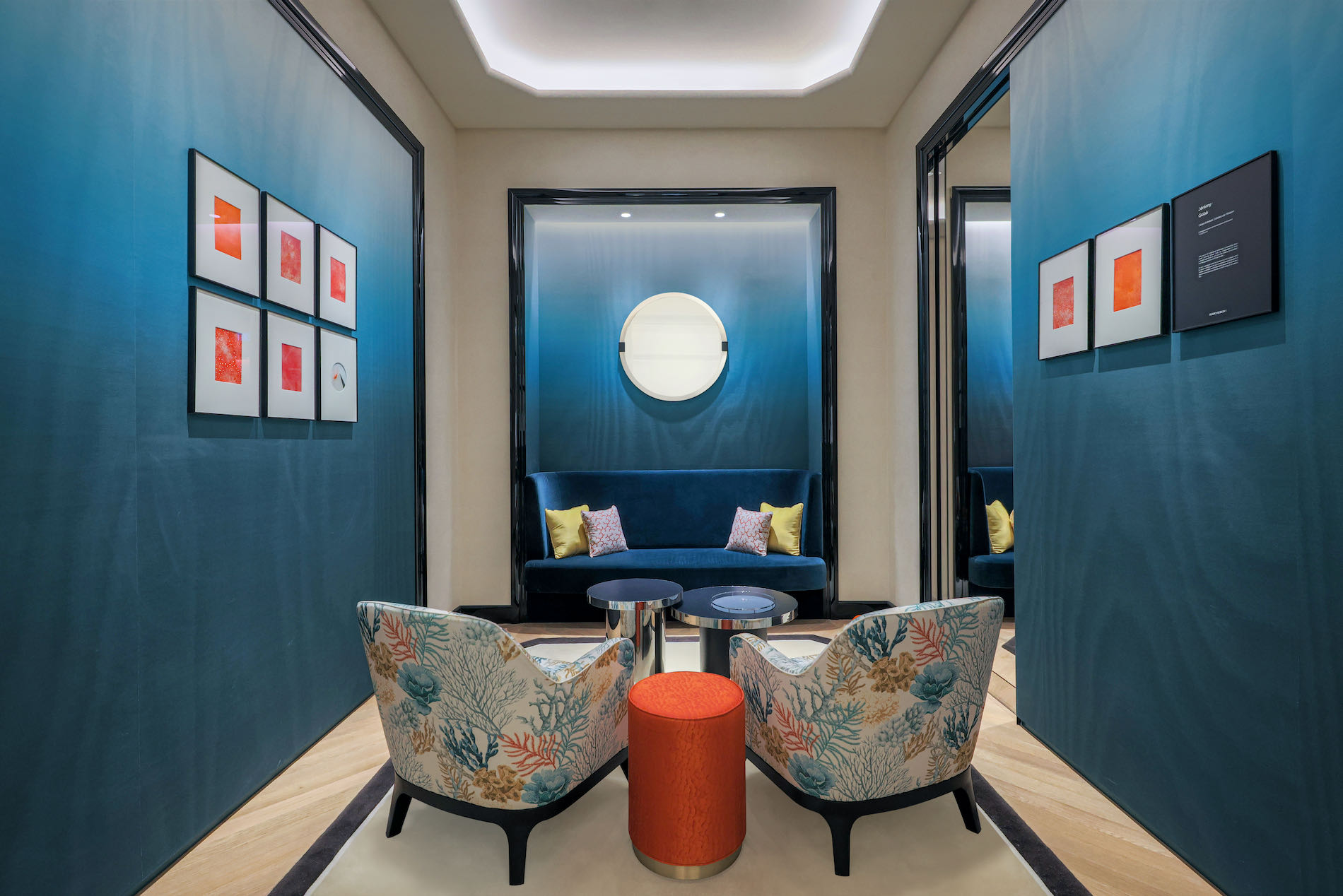 The VIP room is inspired by the geographical location of The Shoppes fronting the waters of Marina Bay. The walls are covered with a special moiré motif wallpaper, in blue and green shades that change colors with the angle of light, creating an immersive marine atmosphere. In addition, a series of eight drawings "Coral Artefact" created by Jeremy Gobé is displayed, that evoke the beauty of coral reefs. As an engaged artist, he uses ecological paint and colored pencil on paper, and has also contributed to an entrepreneurial project in artistic, scientific, and industrial research to combat the disappearance of Coral Reefs.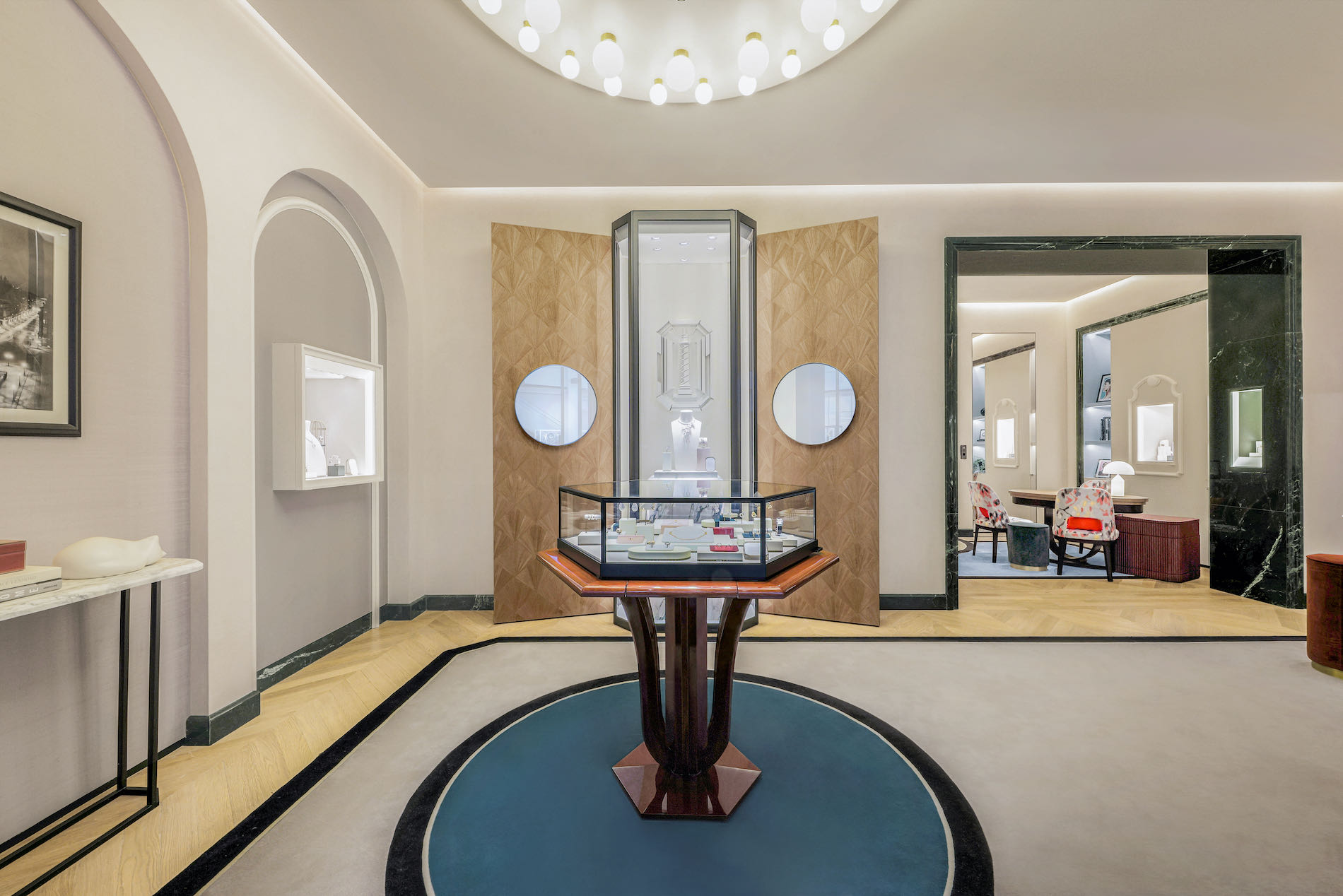 In celebration of the reopening of the boutique, a special collection of Plume de Paon pieces in titanium and white gold from Fall Winter 2023 will be on display to captivate and ignite imagination. Alongside, iconic collections such as Quatre, Serpent Bohème, Jack de Boucheron and creations from Animaux de Collection will be available.
Dedicated to providing a High Jewelry experience, Boucheron sets out to convey the emotion and poetry at the center of its collections – allowing one to express their distinctive style and uniqueness with unparalleled freedom.