Vertical integration is a key goal for many luxury brands today. The business rationale includes streamlining the supply chain and avoiding disruptions, but more importantly, wielding control over the impeccable quality of every element that goes into their wares, going toward protecting brand equity and ensuring customer loyalty. 
Few luxury businesses, however, demonstrate anywhere near the commitment to keeping everything in-house and under a close, watchful eye as Rolex.
Rolex is adamant that the composition of metals plays a pivotal role in the aesthetic beauty and functionality of a timepiece, hence its belief in the importance of overseeing the casting of metals at its own, in-house foundry established in the early 2000s.
Everything related to making Rolex watch cases and bracelets, from working with the raw materials to polishing and perfecting the final pieces, happens at Rolex's high-tech facility in Plan-les-Ouates, Geneva. It is here that the state-of-the-art Rolex foundry casts the three proprietary types of gold (yellow, white, and Everose, a pink gold developed and patented by Rolex) used in the watch manufacture's most elevated models, and where the superior quality Oystersteel (a high performance steel of grade 904L, produced for Rolex since 1985) by the company is shaped into iconic tool watches.
A Rolex watch must continue to work perfectly and maintain its lustre even in the harshest environments. That is why the brand uses Oystersteel, a highly corrosion-resistant material, to make several elements of its watch cases. Oystersteel belongs to the 904L steel family – alloys that are commonly used in advanced-technology fields such as the aerospace and chemical industries. Rolex caused a stir when it adopted this expensive and difficult-to-handle variety of metal in 1985. However, the company believes Oystersteel to be the only type of steel that meets its own rigorous standards and those of its discerning customers, providing the building blocks for a watch that will be passed down through generations.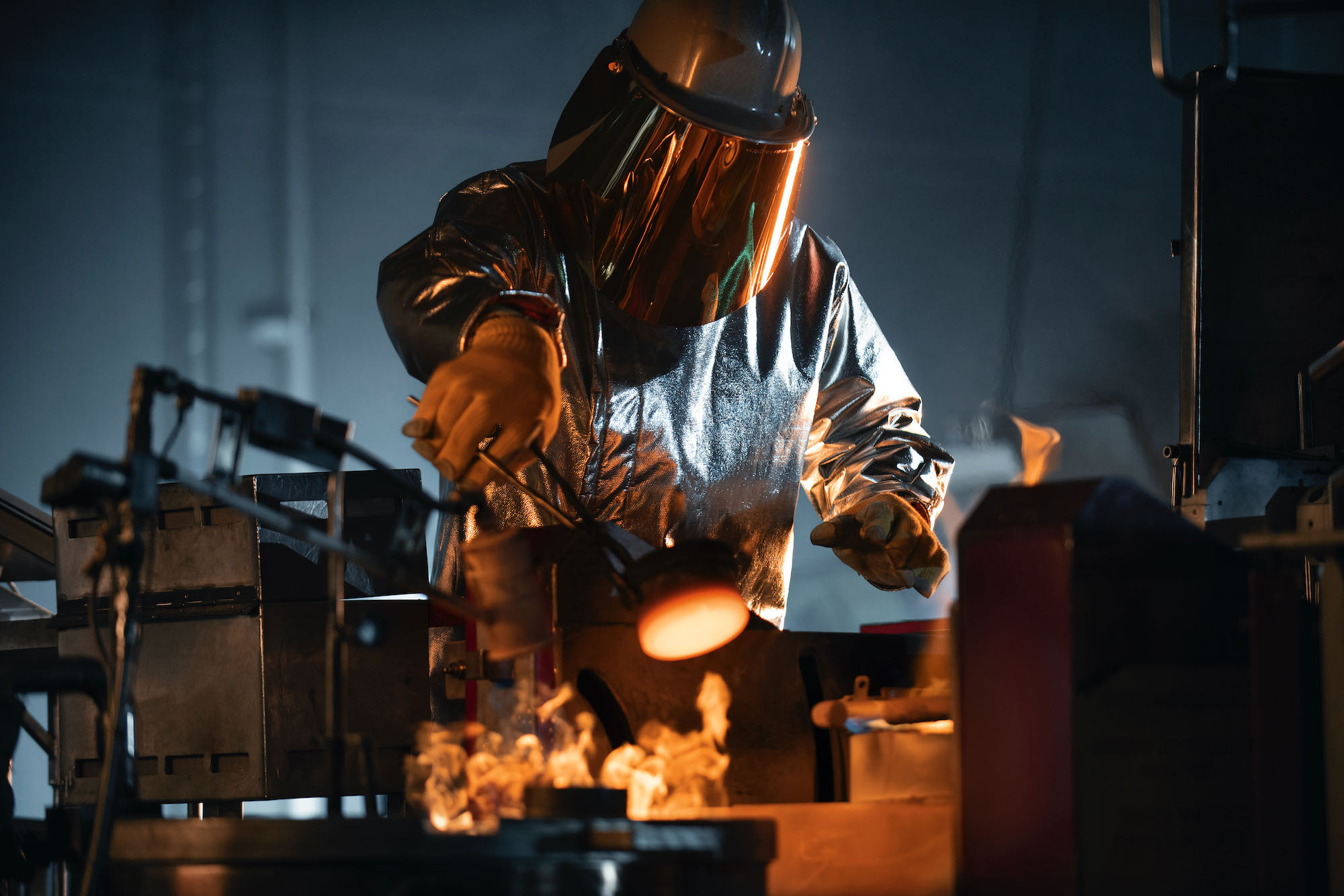 In-house casting of 18 ct gold alloys used in the manufacture of Rolex watches. Source: Rolex
To craft this outstanding steel alloy demands remarkable precision and expertise. After the first casting, the metal gets melted again in a vacuum, ridding it of anything that might affect its anti-corrosion qualities or create blemishes later on. Rolex painstakingly reviews every batch of steel it sources, using electron microscopes to spot even the tiniest flaws. Only batches that match Rolex's punctilious standards make the grade. Cutting, shaping and polishing Oystersteel requires further specialised processes and purpose-built machinery.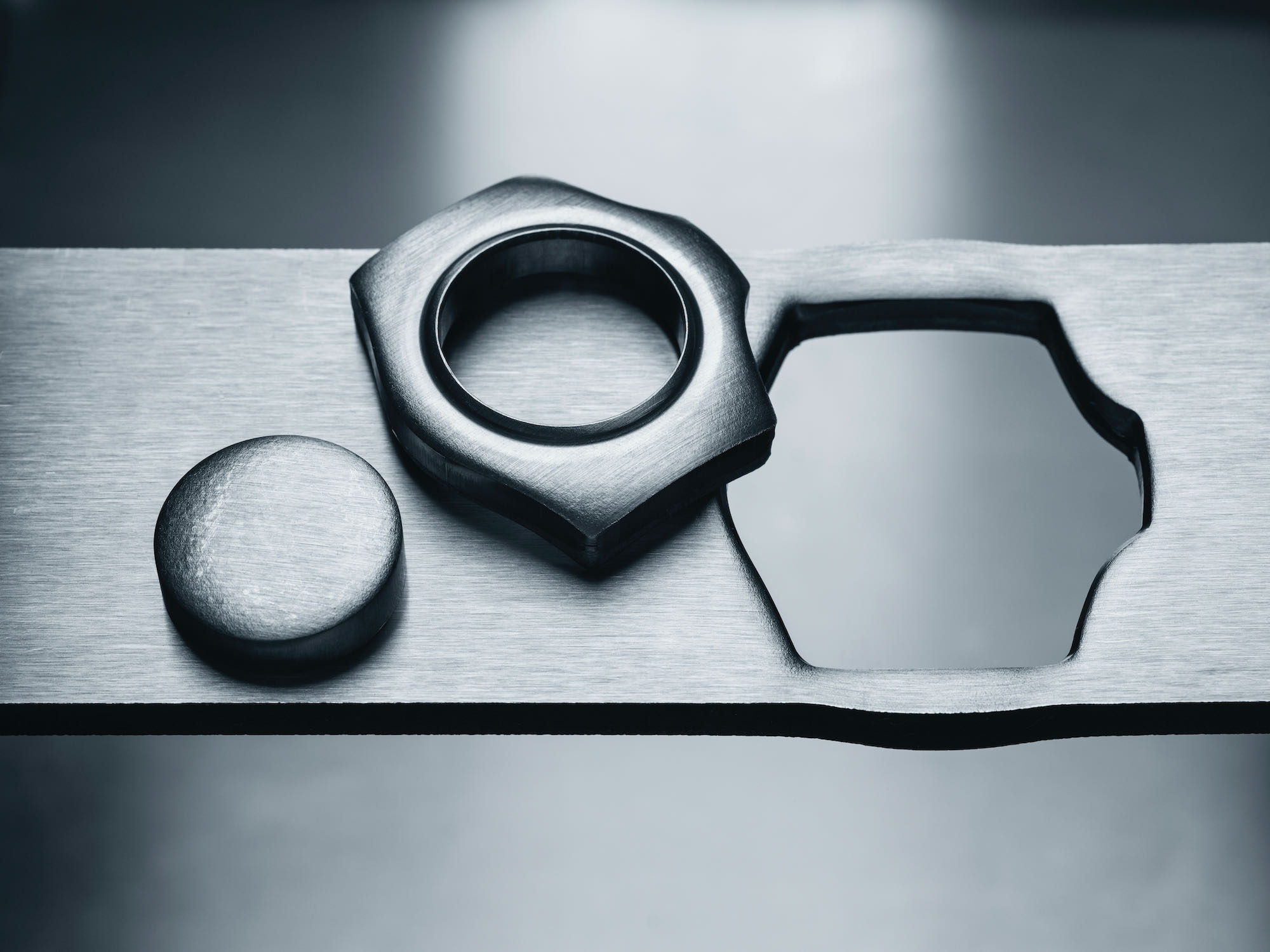 Middle case in Oystersteel being manufactured. Source: Rolex
The unique lustre of the gold used for Rolex watches is the result of a complex process. The brand produces its 18 ct gold alloys by melting metals at over 1,000° C in its own foundry. Here, 18 ct yellow, white and Everose golds are created, cast and formed in accordance with the strictest quality criteria, ensuring a peerless lustre for Rolex watch cases and bracelets. Its yellow gold is formulated meticulously from 18 ct gold, which Rolex utilises exclusively. Its white gold is mixed with a small percentage of palladium (a metal that is about 15 times rarer than platinum) in order to maintain that lustrous, silvery white sheen.
In 2005 it also introduced its very own 18 ct pink gold, known as Everose. The patented formula, which consists of gold, copper, palladium and indium, allows for a pink hued gold that will never fade in colour in spite of time or exposure to the elements.
Discovered in 1791 by the English mineralogist and clergyman William Gregor, titanium is the ninth most abundant element in the Earth's crust. While it is found in small quantities in many minerals, rocks and soils, ores rich in titanium are relatively rare.
Introduced in the Oyster Perpetual Deepsea Challenge, unveiled at the end of 2022, and a version of the Oyster Perpetual Yacht-Master 42 presented in spring 2023, the RLX titanium stands out as a lightweight alloy that is particularly robust and provides outstanding resistance to corrosion and deformation. It is also notable for the various finishes it can accommodate.
For years, Rolex diligently studied its technical properties in the hope of including it in their range of materials. To this end, the watch manufacture developed many new in-house operations, such as surface-finishing which enable it to perfect its polish in particular.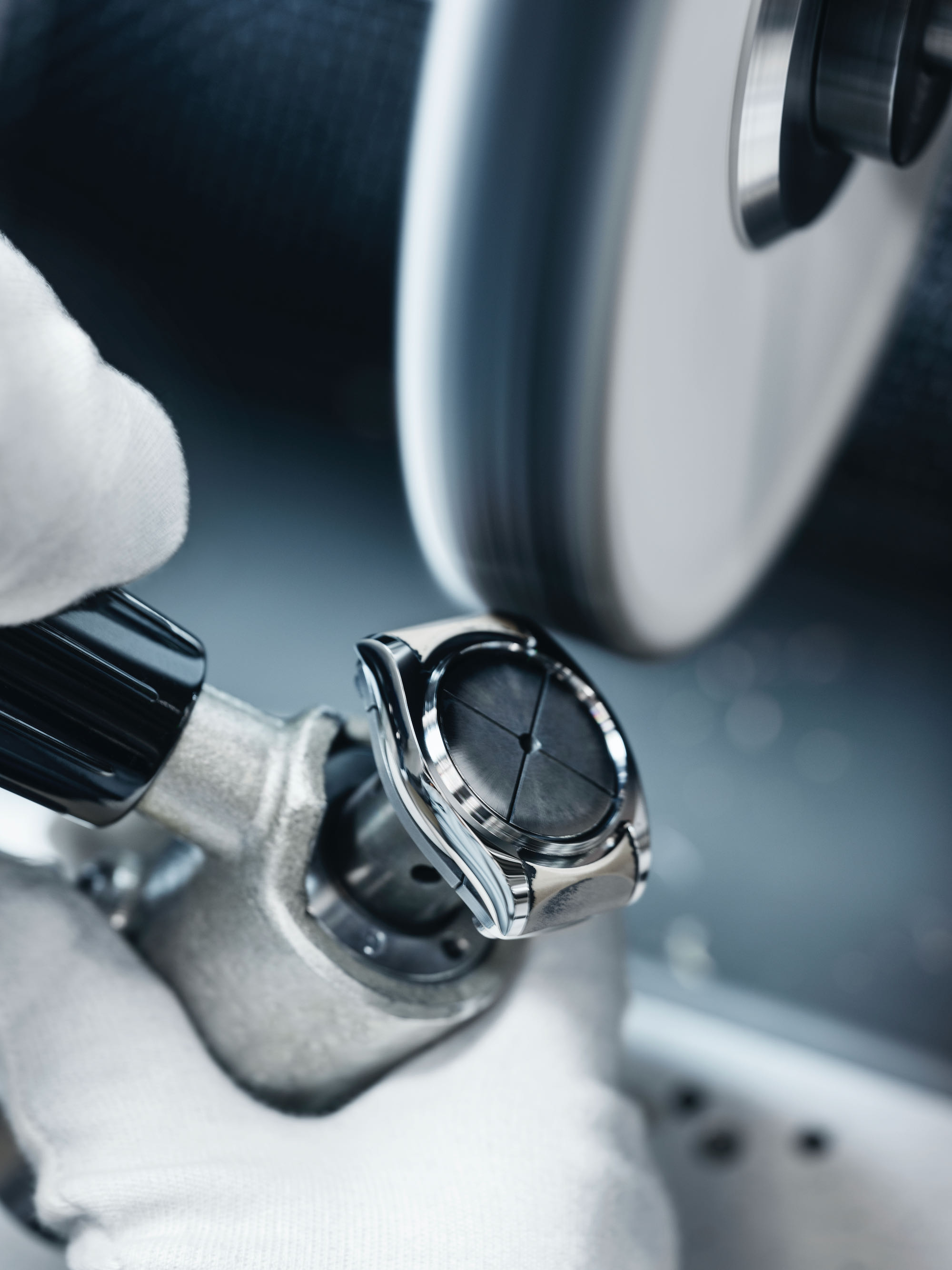 Polishing of a middle case. Source: Rolex
Among the array of tests and quality checks that are done before any Rolex timepiece is released for distribution, the flawlessness of its metal finishing is carefully inspected.
In addition to a check for any visual imperfections, the watches are tested for shock and impact resistance to ensure they can withstand even the most vigorous daily wear and tear. They are subjected to temperature testing and resistance to magnetic fields — qualities greatly enhanced by the extraordinary standard of metals Rolex utilises. Metal bracelets and clasps are also assessed for durability and reliability.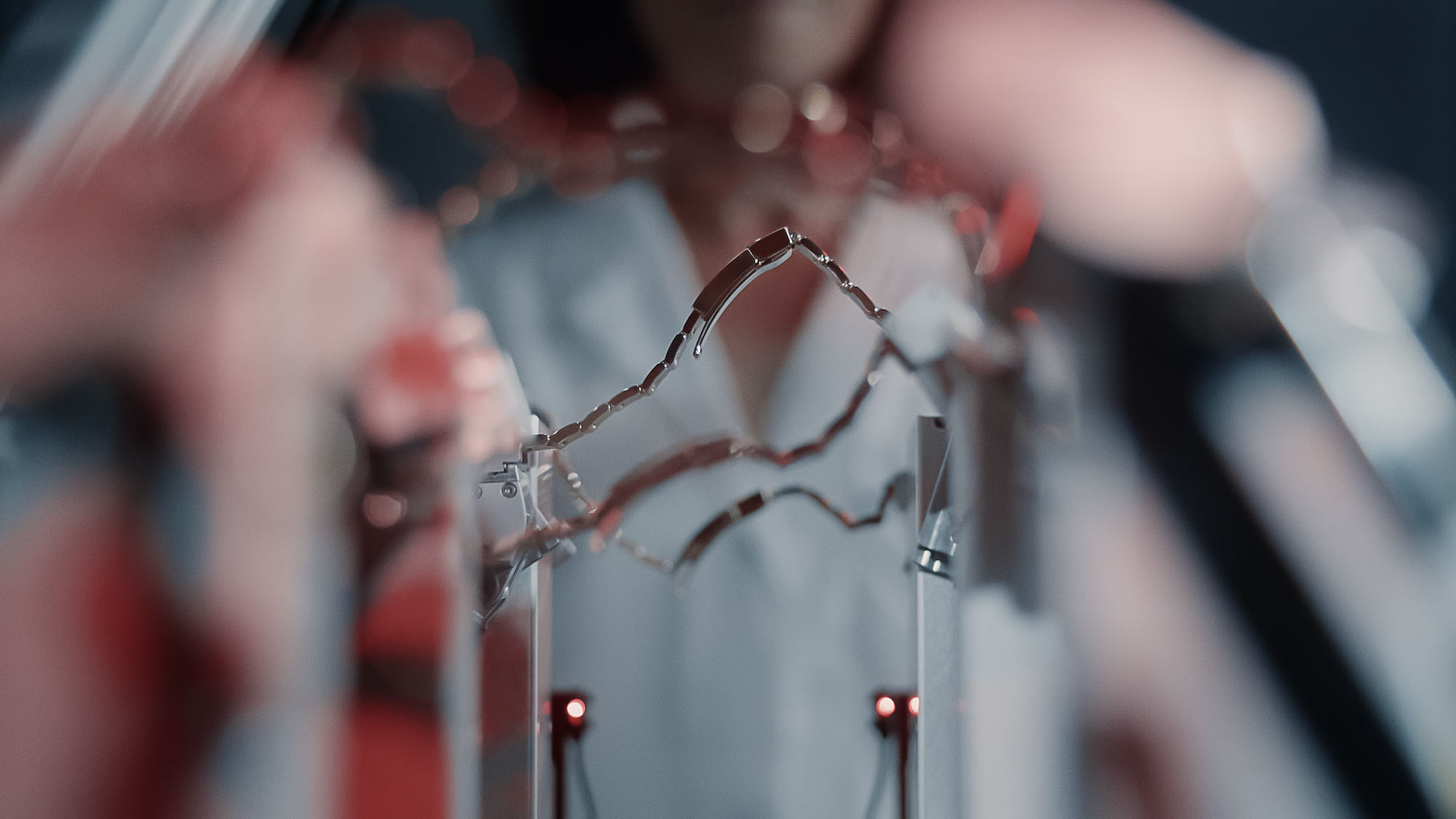 Reliability test for Oyster bracelets. Source: Rolex
The end result of this relentless quality control and dedication to using only the finest materials? A watch that is dependable as solid steel, robust as titanium — and good as gold.