Cartier is introducing a new range of mini bags from the families of C de Cartier and Panthère de Cartier which includes the Panthère C and Panthère Graphic.
Portable and casual, the Cartier mini bags let their allure run free with a touch of lightness. These are wardrobe essentials that shrink down the Maison's great emblematic codes.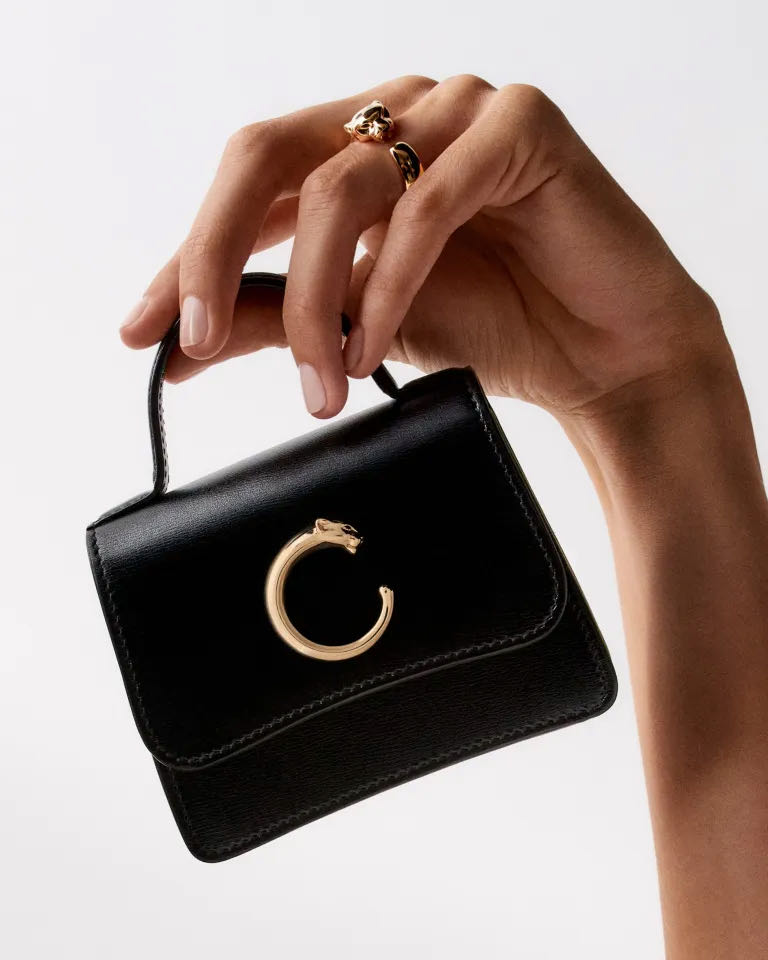 Each bag have the same jewelled clasp as their predecessors: a metal logo punctuated with enamel, a moulded ring in profile or a panther's head with graphic lines. Three collections of micro-bags with leather or chain straps that can be worn on the shoulder or cinched around the waist, for hands-free convenience in any situation.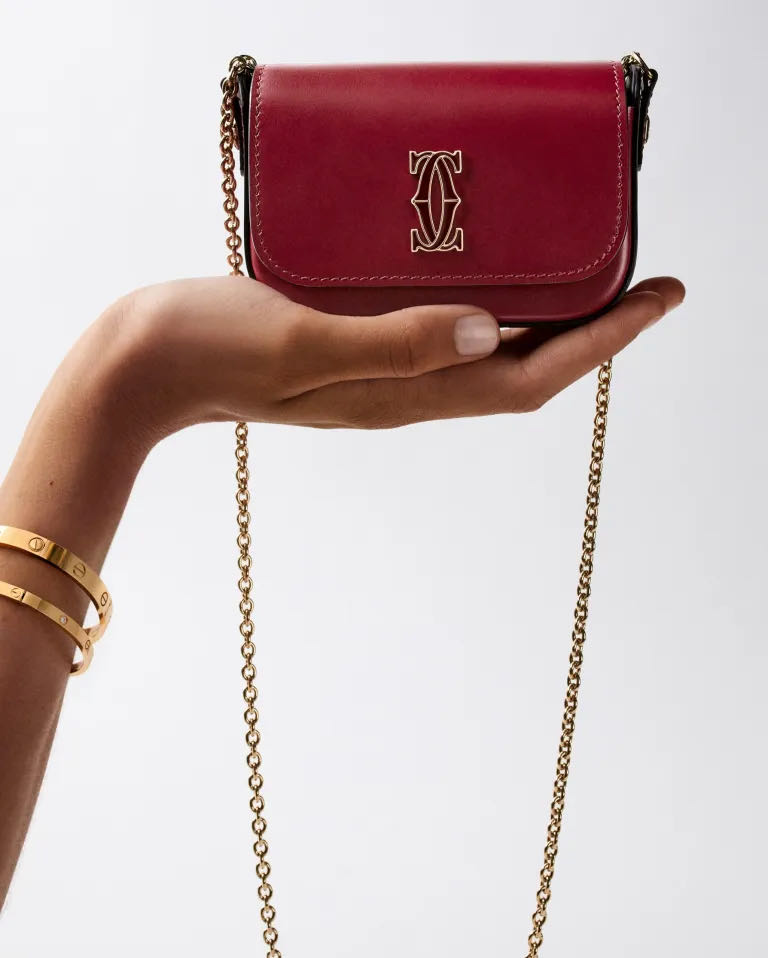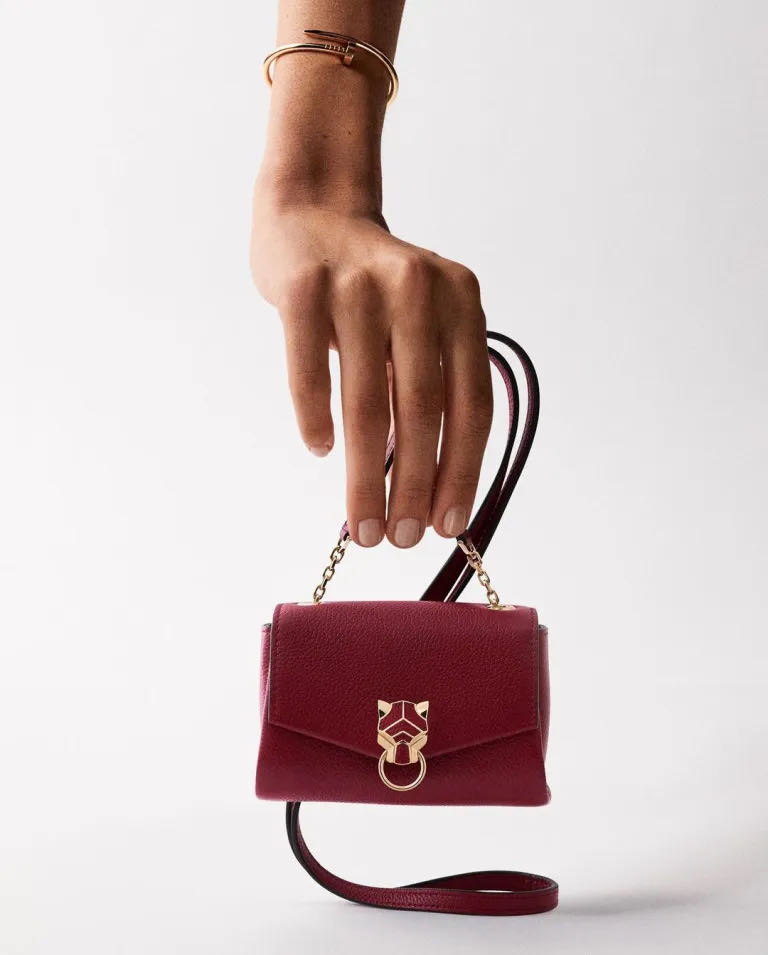 In either soft or hard grained leather, depending on the model, black, cherry-red, bright-green, pale pink, blush, these small bags have had their clasps reimagined.  Scaled down to a minimum they match these new proportions, adapted by the Maison's leather craftsmen. See the embossed panther head with leather inserts on the Panthère micro-bag, and its flatter inspiration on the phone pouch.