By Kien Lee
Alfa Romeo announces the return of the legendary 33 Stradale, an icon of the 1960s, reputed by many to be one of the most beautiful cars of all time, and derived directly from the Tipo 33 – once a big name in world motorsport.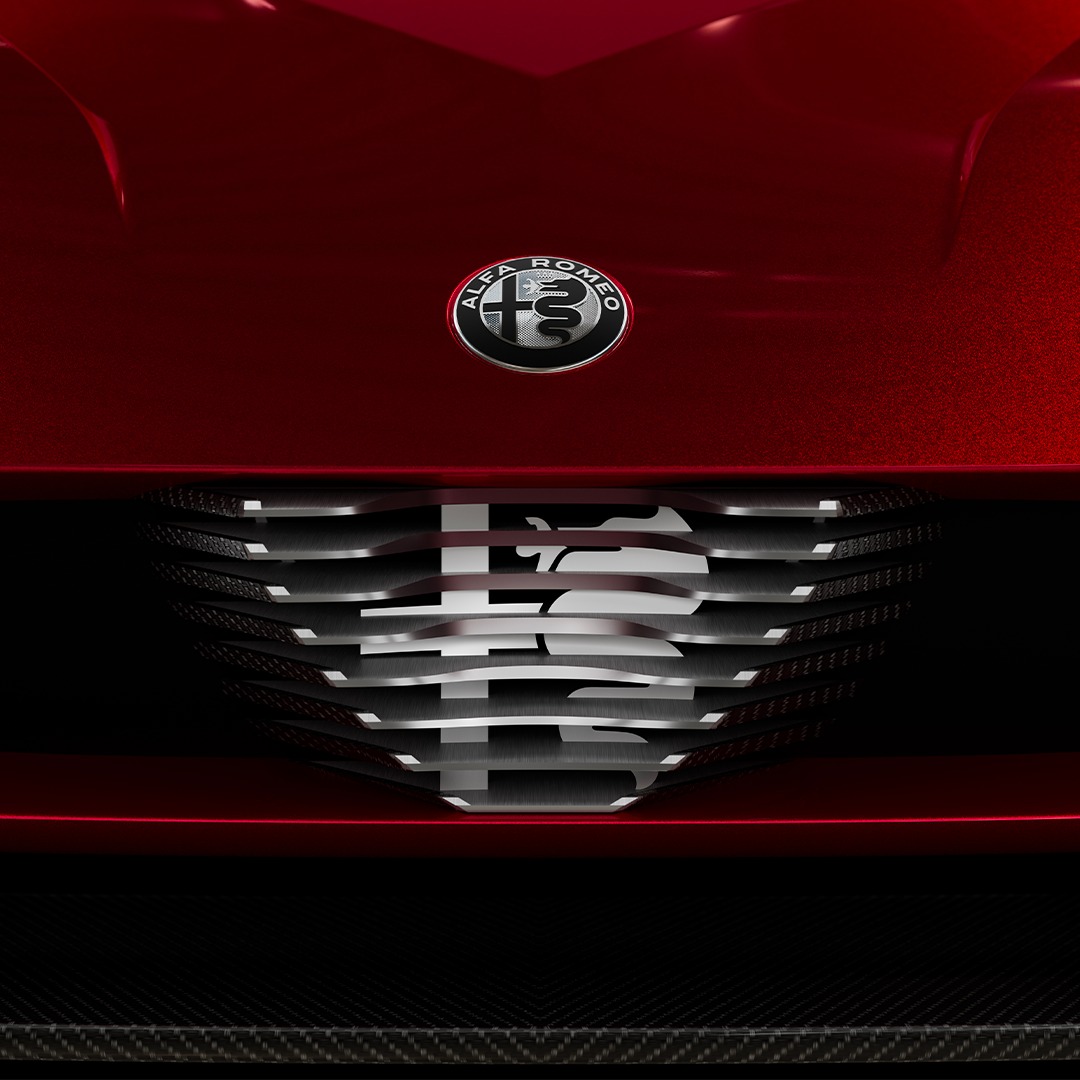 The 33 Stradale project is a combination of both the brand's history as well as its vision for the future. The new model links the internal combustion engines of the past and the electric future while respectfully reinterpreting the stylistic features of the 1967 33 Stradale, a car that embodies the Alfa Romeo manifesto and anticipates certain details from the brand's future.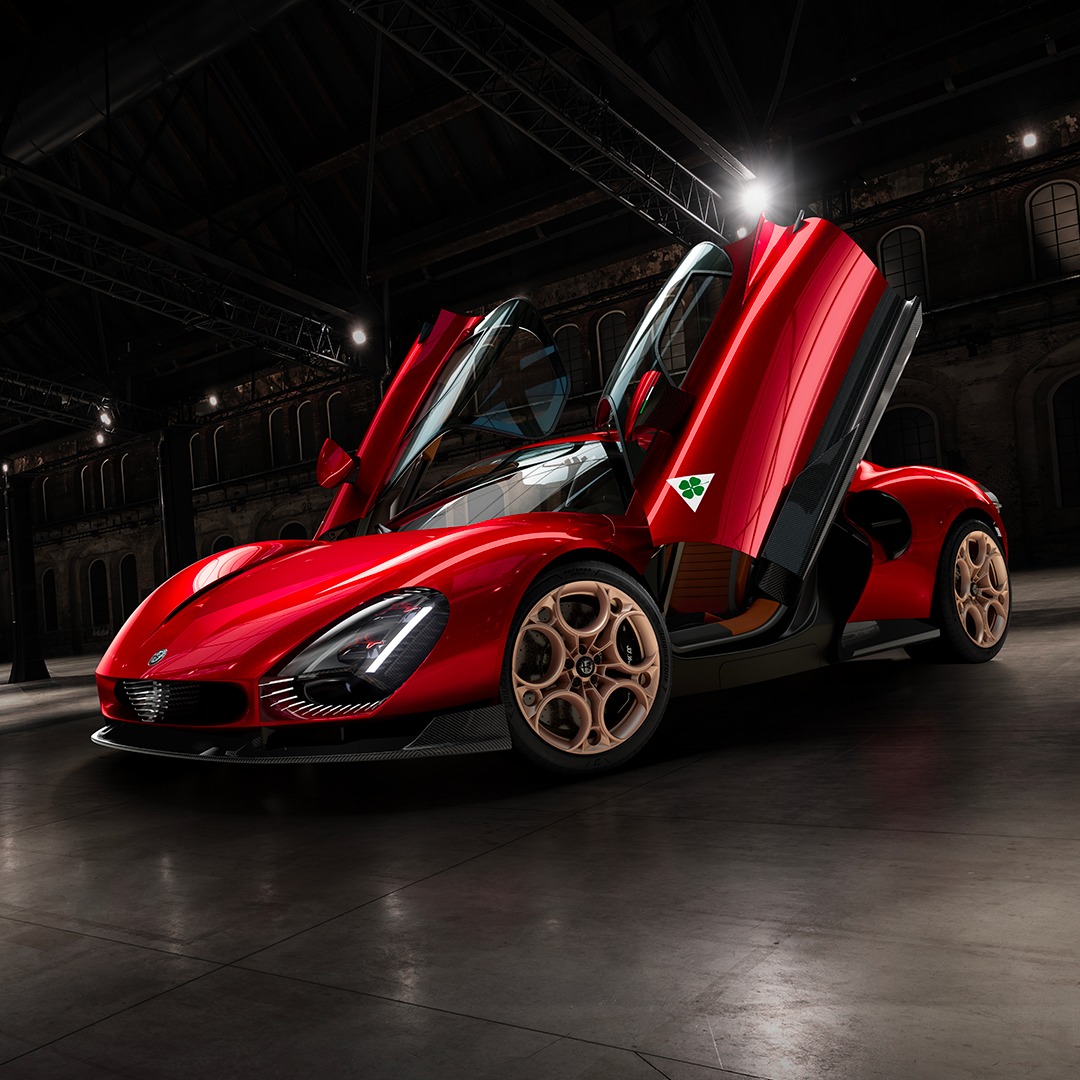 The front has a powerful and muscular volume, where the standout features are the iconic Scudetto shield and the lights with their complex form and elliptical base. The profile is dynamic and slender, with butterfly doors and two large air inlets on the side. The body is projected forward, with surfaces modelled according to the typical formal Alfa Romeo expression. The corner opening doors and the large wraparound sunroof allow the driver to enjoy a unique view, reminiscent of and airplane cockpit.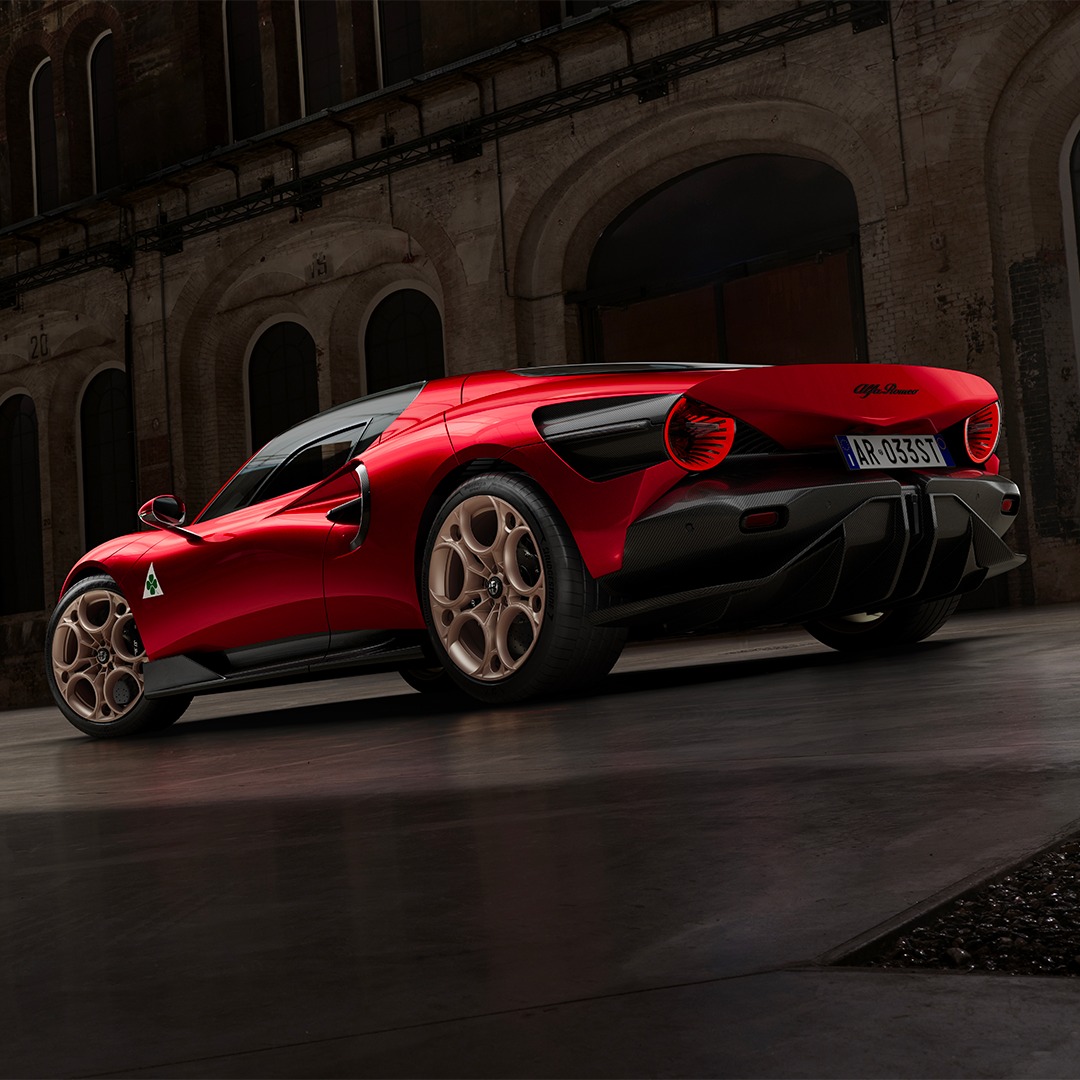 The brutal rear is balanced by the sinuous front and the maximum height is not at the level of the windscreen, as on any other sports car, but in the middle of the roof. The rear area expresses the strength of the car courtesy of the truncated tail, V-shaped graphic and round rear light clusters. The aerodynamic efficiency is confirmed by a Cx (aerodynamic drag coefficient) of 0.375 at zero Cz (downforce) – for precise handling without the aid of active systems.
With this new model, Alfa Romeo returns to the world of "fuoriserie" (custom-built) cars after 50 years, with a limited series of only 33 units, all of which have already sold.
The new 33 Stradale was created at the newly founded Alfa Romeo Bottega, where, following in the footsteps of Renaissance artisan boutiques and the 1960s workshops of renowned Italian coachbuilders, the brand's designers, engineers and historians listened to potential buyers, before producing the car to their specification.