By Kien Lee
How clever. How absolutely sublime.
It's almost as if MB&F wasn't just satisfied with referencing the timepieces of an age gone by, but it's gone on to reference its own earliest creations as well.
Now, that's a throwback within a throwback, in fact some would say, technically a throwback-ception! (a la Christopher Nolan's Inception, for those unfamiliar with the Hollywood blockbuster starring Leonardo DiCaprio)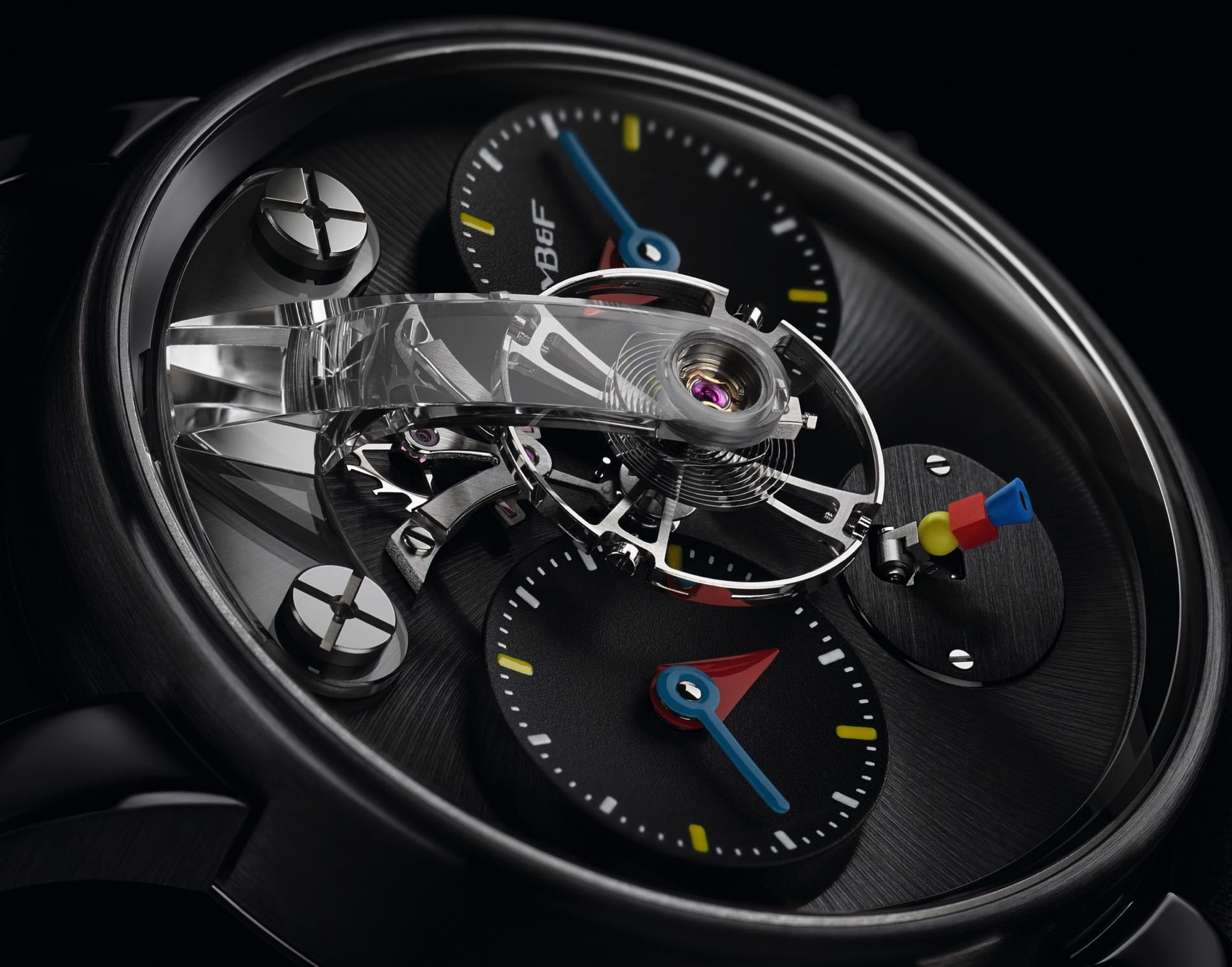 The Legacy Machine No. 1 Silberstein
The latest Performance Art piece from the funhouse of the horological industry comes the latest iteration of MB&F's award-winning Legacy Machine No.1.
The highly-successful LM1 launched 5 years ago symbolized a tribute to the great innovators of traditional watchmaking and above all, an authentic three-dimensional MB&F Machine. The timepiece went on to win both the Best Men's Watch Prize and the Public Prize at the 2012 Grand Prix d'Horlogerie de Geneve.
That in itself was quite the horological throwback. But that was just the first.
Here's the second.
Now, MB&F has returned to one of its earliest partners, Alain Silberstein, who had left the safety of working in his trained profession as an interior designer to found his own watch brand, and had worked on MB&F's Horological Machine 2.2, the "Black Box," inspired by miniature box cameras of the 1940s.
Just like the Black Box launched more than 8 years ago, the LM1 Silberstein features Silberstein's signature three bright colours and shapes of red, blue, yellow, as well as a sphere, cube and cone stacked together to indicate the power reserve.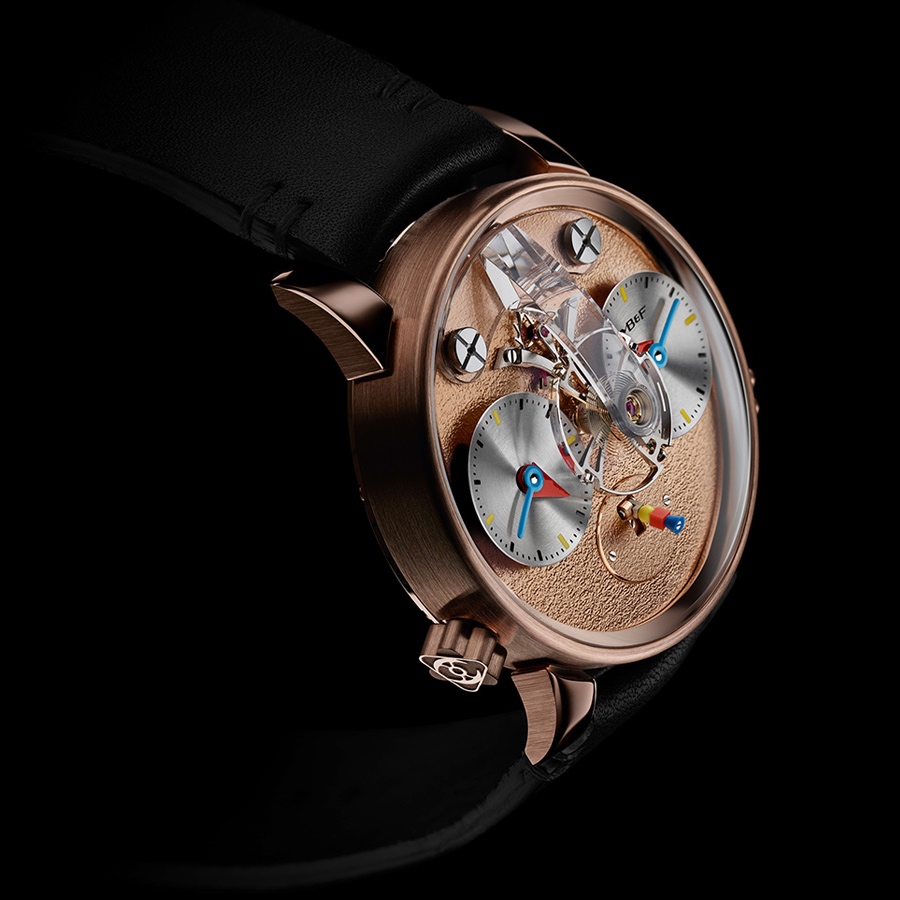 An eye-catching difference with the Legacy Machine No.1 collection, is the concave curves of the subdials, that look like the vortex of a black hole. These are juxtaposed against the convex sapphire crystal dome that protect the timepiece, symbolically cusping the notion of time and space in between.
Next the balance bridge is in sapphire, offering an unobstructed view of the mesmerizing mechanism underneath, and this itself took two years of development to create.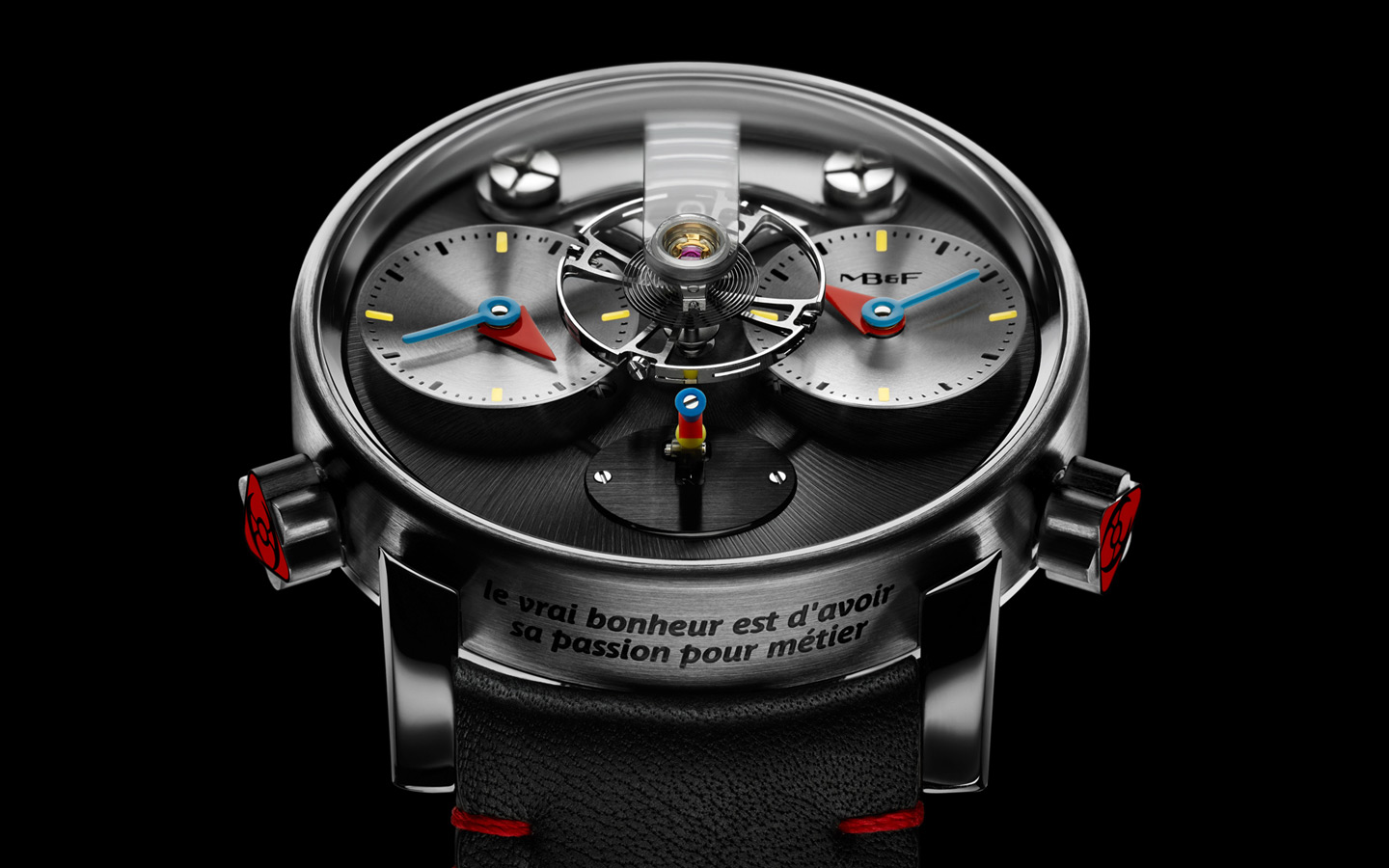 Finally, engraved in French on the case band between the lugs of LM1 Silberstein is a quote, "Le vrai bonheur est d'avoir sa passion pour métier" -- which was seen on the HM 2.2's case as well.
In English, this roughly translates as "making a profession of your passion is true happiness" — an apt phrase to describe the two collaborators on this special timepiece, Alain Silberstein, friend of Maximilian Busser. It is also a callsign for the watch aficionados who have come to feel just the same about the fantastic and crazy creations from the Geneva-based label.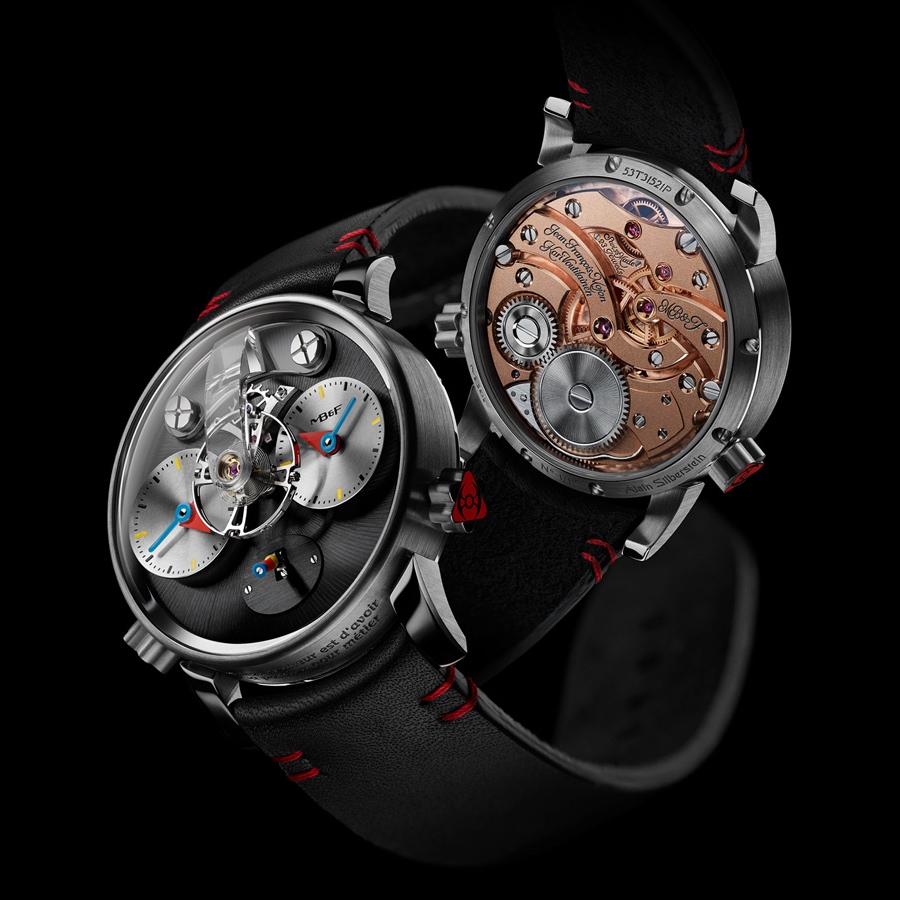 LM1 Silberstein is a limited edition of 12 pieces each in red gold, titanium, or black PVD-treated titanium.