Following the opening of a new retail concept pioneered last year by Sincere Fine Watches in Marina Bay Sands in Singapore, Sincere Fine Watches through its subsidiary in Thailand, has launched SHH Pendulum in Bangkok.
The second iteration of this haute horlogerie boutique has been designed to elevate the high-end watch retail experience, introducing new elements to delight the visual, tactile, and emotional senses of clients.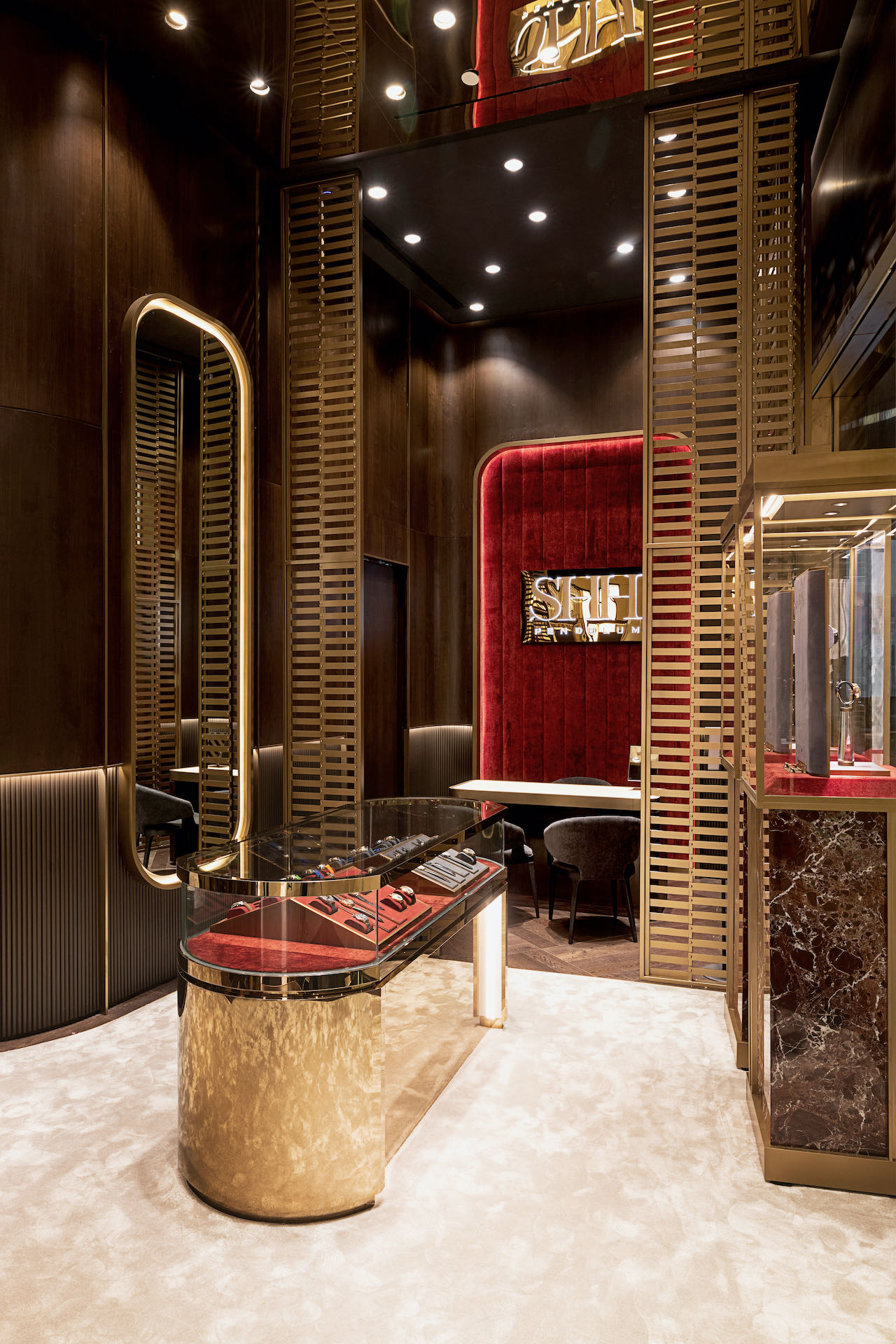 Subtle variations of warm copper earth tones are the dominant color theme of the interior design, set off against areas of reflective mirrored surfaces mostly along the upper edges of the ceiling. The overall effect is inviting, yet multi-layered in visual interest, and overall, exudes an air of vibrant sophistication.
The overall space is divided into three main areas. Coming through the main entrance, the first highlight on display is a large island in the middle that is meant for pieces from exclusive brands with ample space for the display of accompanying objects and materials that help to augment and enhance the understanding of the watches.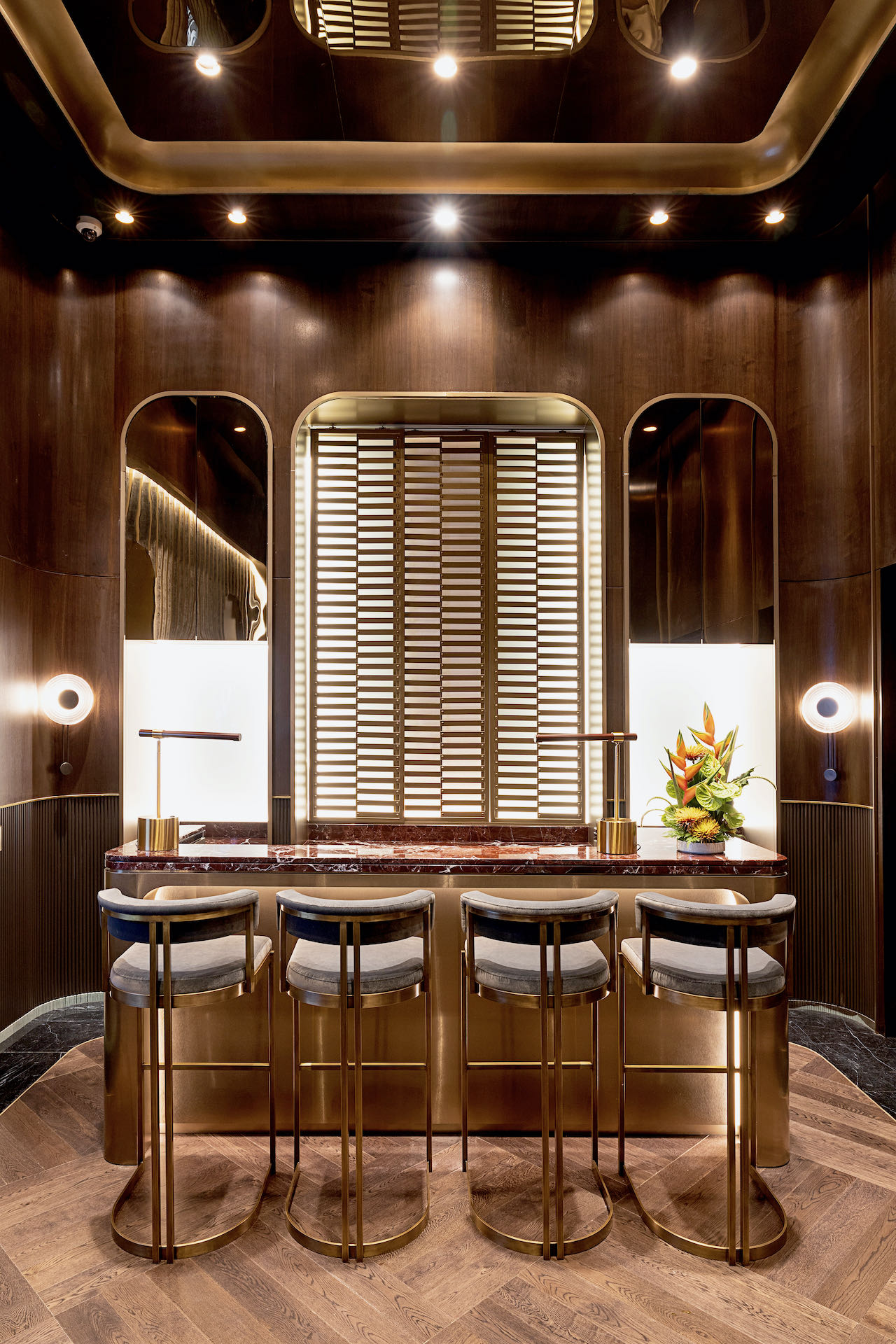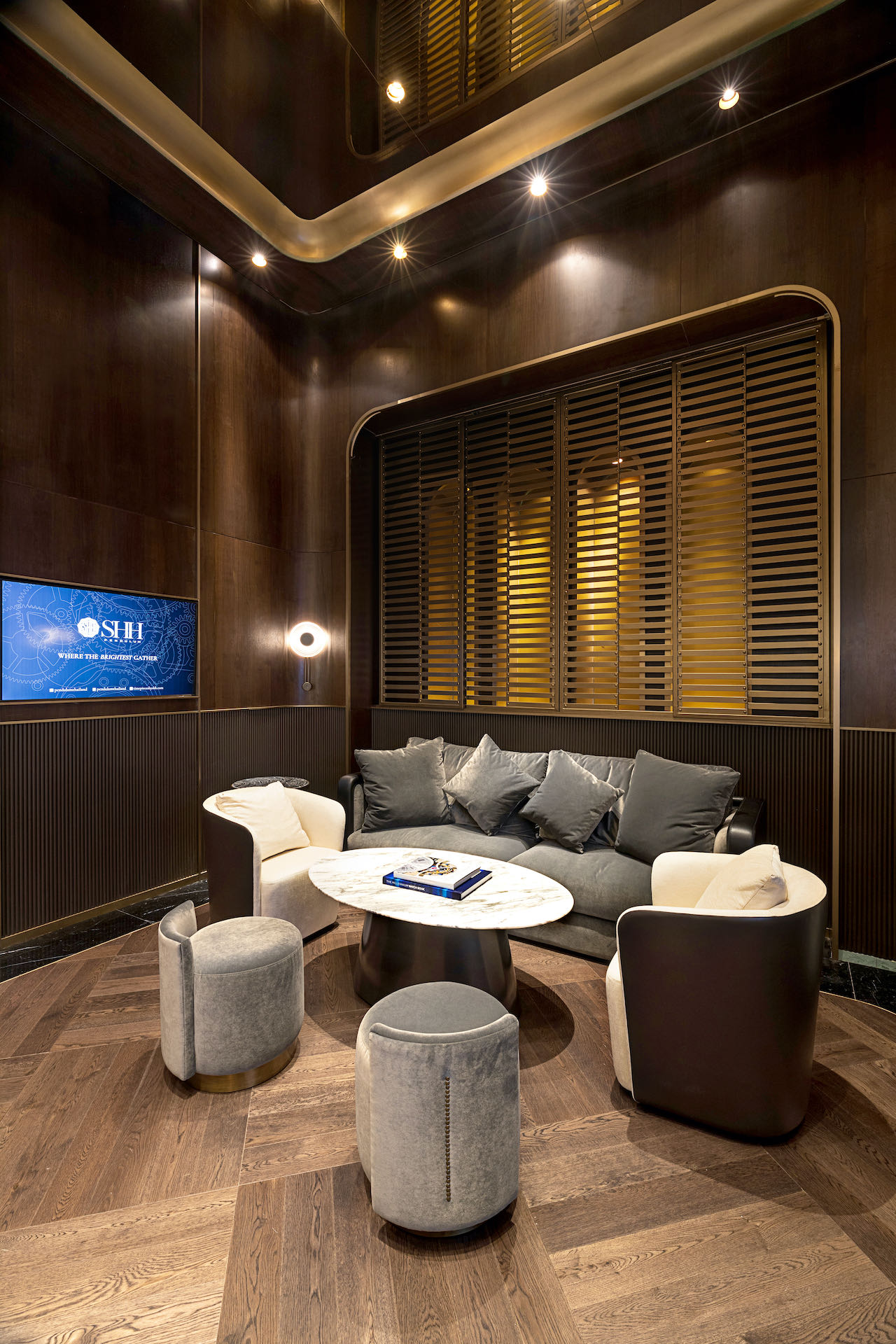 In a second room, five wall podium capsules with a rotating selection of the rarest horological highlights on offer. Facing these on the right wall are 6 dedicated spaces devoted to a selection of brands with larger collections, with each space having a dedicated interactive digital panel which boutique patrons can peruse for more detailed information about the brand and watches.
The first piece is the Christiaan van der Klaauw CVDK Planetarium Eise Eisinga Black DLC SHH Edition. A previous winner of the Grand Prix d'Horlogerie de Genève (GPHG), the 8 pieces created for this highly limited run will be the only timepieces that come with a stainless steel black DLC case.
The second collaborative piece is between Lang & Heyne and SHH. The 12-piece limited Georg SHH Edition II comes with a burgundy givree-finished silvered baseplate.
Finally, Cvstos has 12 pieces of the Metropolitan PS Skeleton Sapphire SHH Edition specially created for this grand opening. This SHH Edition features a fully transparent sapphire case, which allows viewers the chance to admire the timepiece from all angles.