For MB&F, "A creative adult is a child who survived" and so it comes to no surprise that for its own 10th anniversary that we would have a throwback reference to an icon from our childhood years.
Presenting MUSICMACHINE 3, Reuge by MB&F, a throwback reference to Darth Vader's TIE Advancer Fighter seen in Star Wars: A New Hope.
The timing couldn't have been more apt with the excitement for the upcoming sequel trilogy already building up to a summer release next year.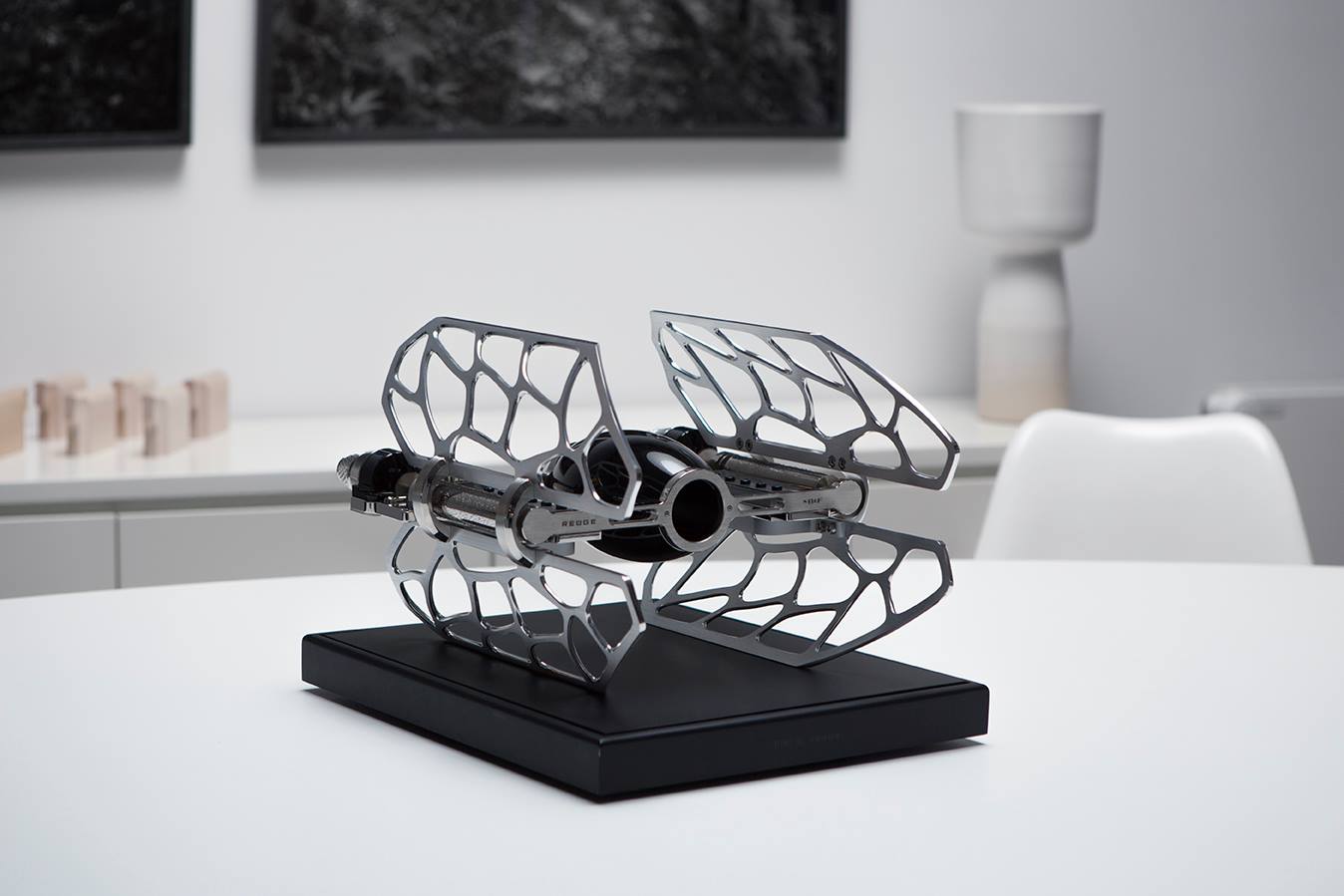 Impeccably finished, MUSICMACHINE 3 features all the traditional elements of a beautifully arranged, high-end mechanical music box.
Not only does this Reuge play the Star Wars theme, it also features tunes from James Bond, Mission Impossible, The Godfather, Merry Christmas Mr. Lawrence and The Persuaders. For the movie enthusiast, sentimentalist and a mechanical clock aficionado, this is quite the meeting of all worlds.
Its striking lateral wings play a vital role in transmitting sound vibrations from the twin movements to the naturally amplifying resonant base, manufactured by JMC Lutherie.
The result is revolutionary: beautiful sound, louder and richer than any other comparable music box.
MUSICMACHINE 3 retails at S$28,700 in a limited edition of 99 pieces, with 33 in white finish, 33 black, and 33 'chrome'.