When 'Enter Sandman' comes a-calling, MB&F's new Performance Art pieces are just the right timepieces to shine through the piercing darkness.
Indeed the chorus of Metallica's iconic anthem, with the memorable words 'Exit: Light, Enter: Night,' couldn't be more appropriate to describe the participation of James Thompson in creating the latest iteration of unique horological creations, reinterpreting two MB&F Machines.
The special editions, which incorporate Thompson's Black Badger title, references the 39 year-old's company, Black Badger Advanced Composites. The name was inspired by the badger which is uncompromising in nature regardless of the size and strength of its adversary, as well as the black carbon fibre seen in Thompson's high-tech rings, with a distinctive glowing band of lume.
Together, carbon and lume form a juxtaposition of the hardest materials on earth, alongside what looks like bright molten alien-like lava.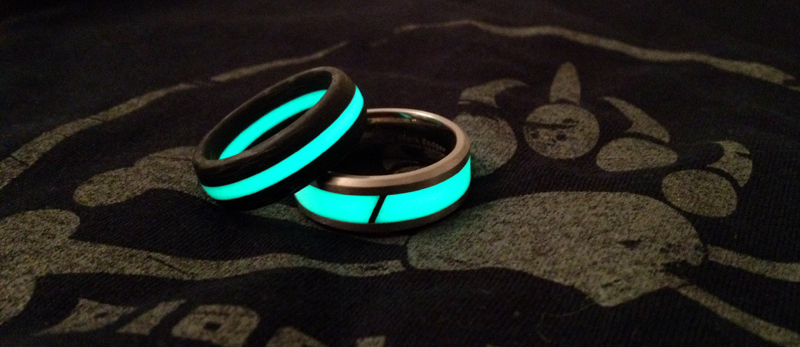 Working with rebels, subversive as it may seem, has become a trademark of Max Busser and his friends' co-creations.
MB&F x Black Badger is one of these standout partnerships.
Firstly the HMX, launched in 2015 for MB&F's 10th Anniversary, sees a redesign of its rocker cover of the watch engine, milled by James Thompson from his signature solid blocks of brightly coloured, high-efficiency lume, visible under the supercar-like sapphire crystal cover.
Colours including Radar Green, Phantom Blue, and Purple Reign are each available, eye-catching in the cover of of the night.
Secondly the Starfleet Machine, MB&F's first table clock created with L'Epée 1839, sees the spaceship-looking, high-precision, 40-day power reserve table clock glow with a lume ring around its movement, on the inside of the spaceship's landing legs, and finally on the indication domes and hands.
The exquisite piece is also available in each of the three illuminating colours.
With a wind of the clock, and a ray of sunlight to charge the lume, there's nothing to fear when the Sandman emerges in the dark. 
Light the way, tell us the time, MB&F x Black Badger.