In a bold departure from its reputation of producing timepieces that are albeit rare, technically advanced, elaborate to the point of complexity and classy, but ultimately undisputedly, for men, comes the URWERK UR-106.
Known as the "Lotus", the new timepiece was made especially for women.
Elegant and exquisite, the Lotus reveals a softer side to URWERK.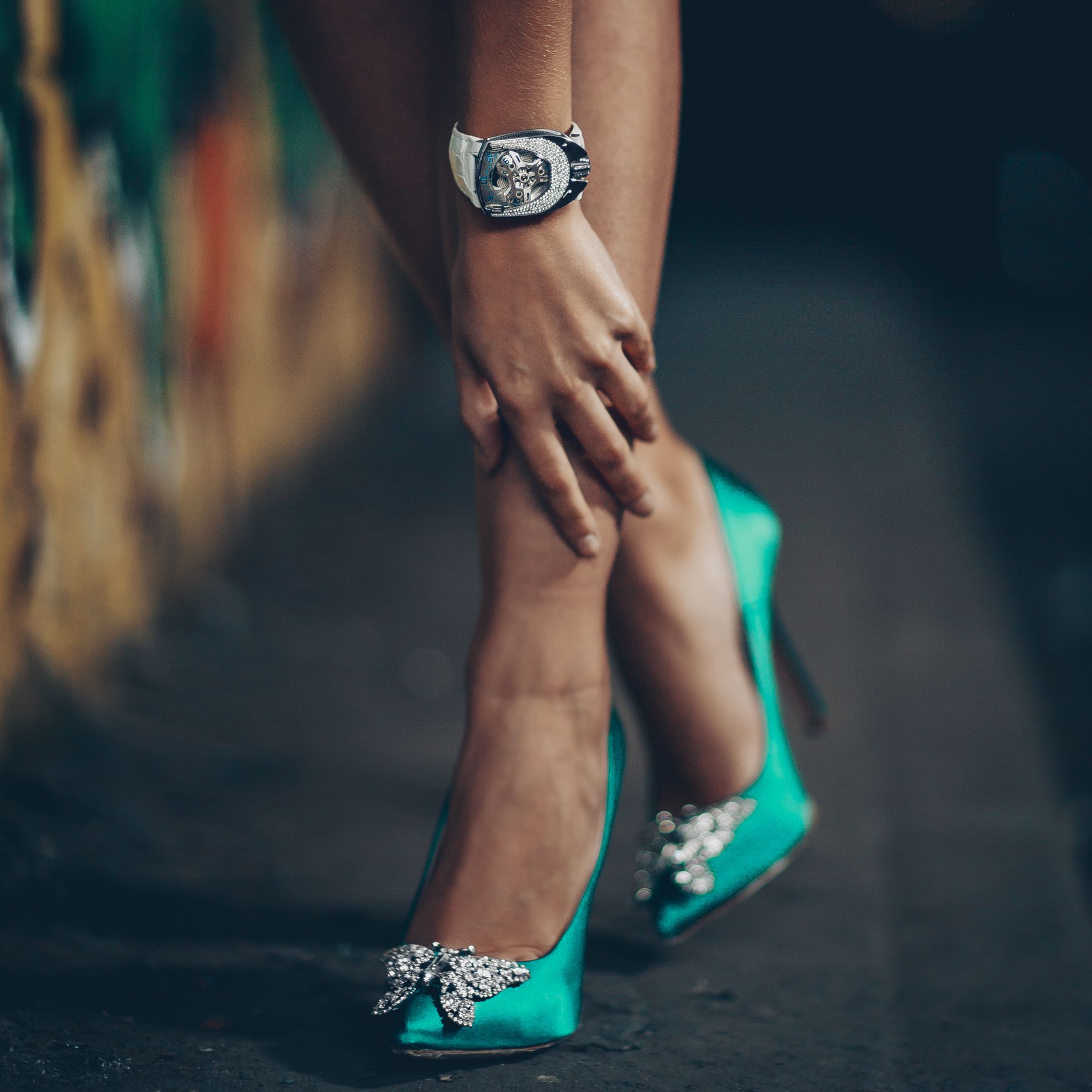 Explaining the name and inspiration was Martin Frei, the company's chief designer and co-founder, who described the process of creation a "a stylistic exercise that was unprecedented," having "long considered what we regard as the ultimate challenge, because creating for women is indeed a perilous undertaking."
"With its glittering gemstones and soft curves we created the UR-106 with one image in mind; that of the lotus flower, which in my imagination represents the beauty of women in all their complexity."
The Lotus comes in a pair, representing the duality of light and shadow.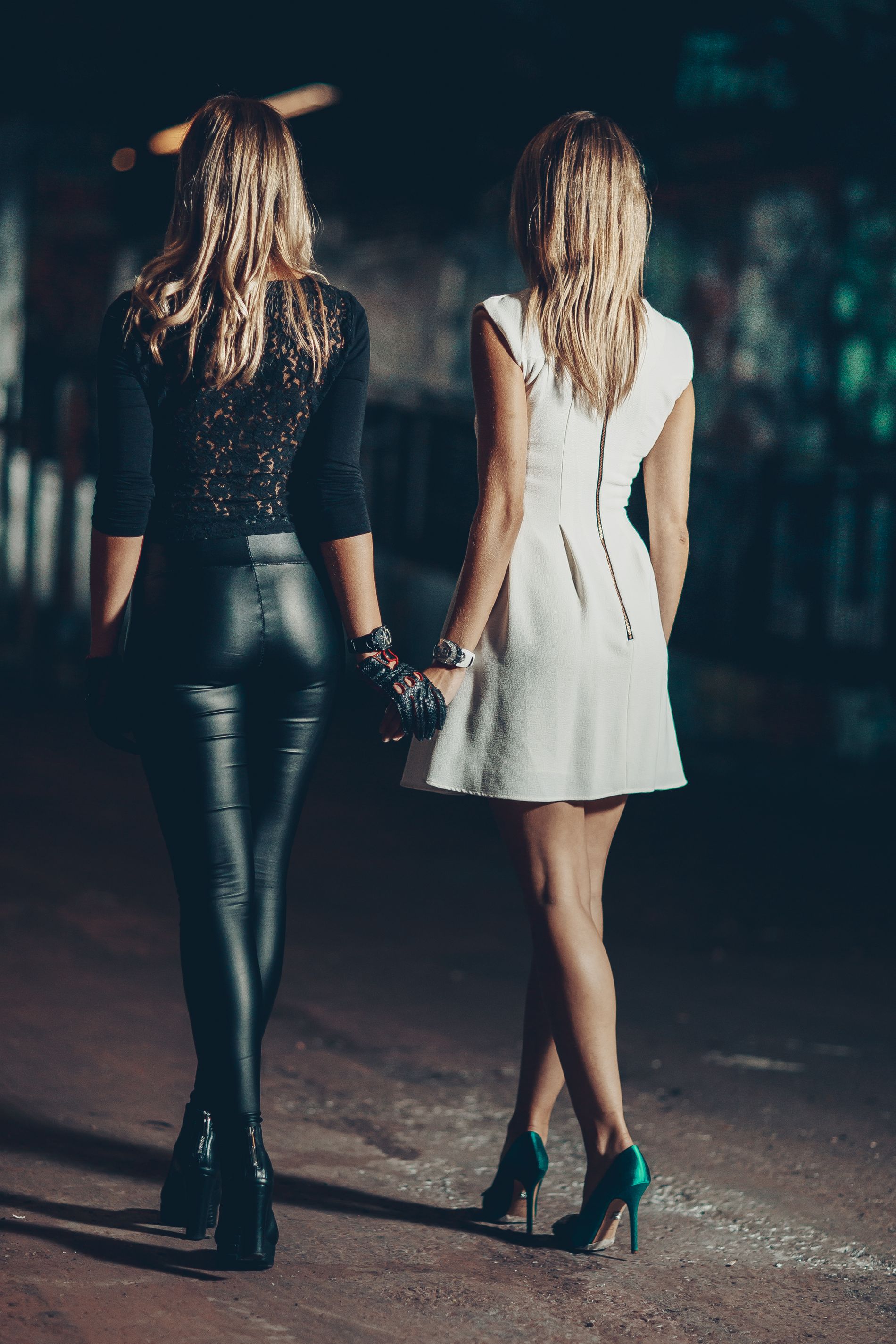 One is in titanium and steel with diamonds on the bezel, crown and buckle; whilst the other is in black PVC-coated titanium and steel set with black diamonds.
Inside, three satellites, each with four hour numerals, sweep along the minutes scale in an analogue and digital indication of time, complemented by a moon phase in the display.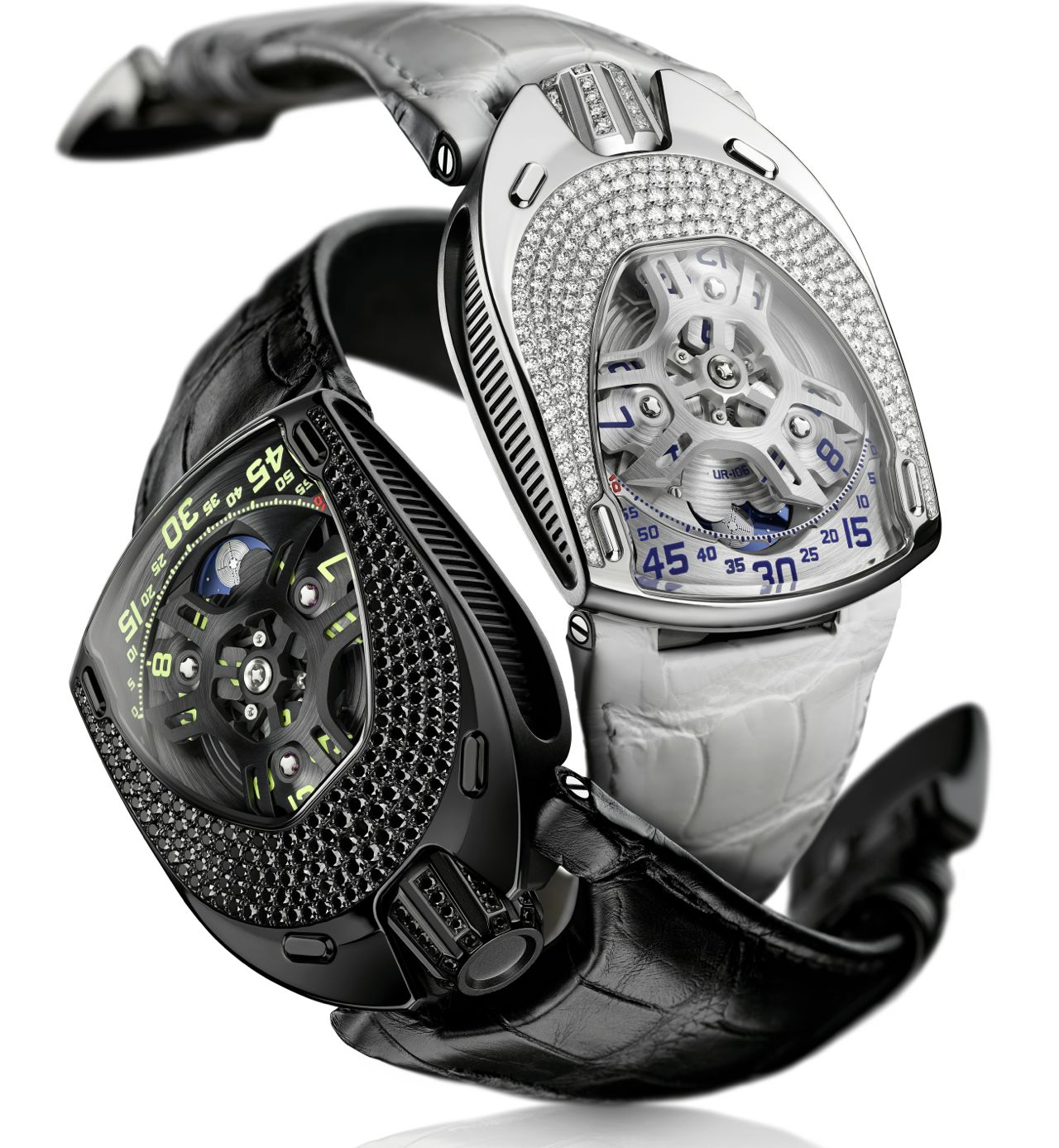 The carrousel and its satellites have been meticulously satin-finished by hand, and with each hour and minute numeral hand-painted. The extremely-fine minutes scale was fashioned in the watchmaker's workshops, whilst the lapis lazuli blue of the moon specifically chosen from amongst hundreds.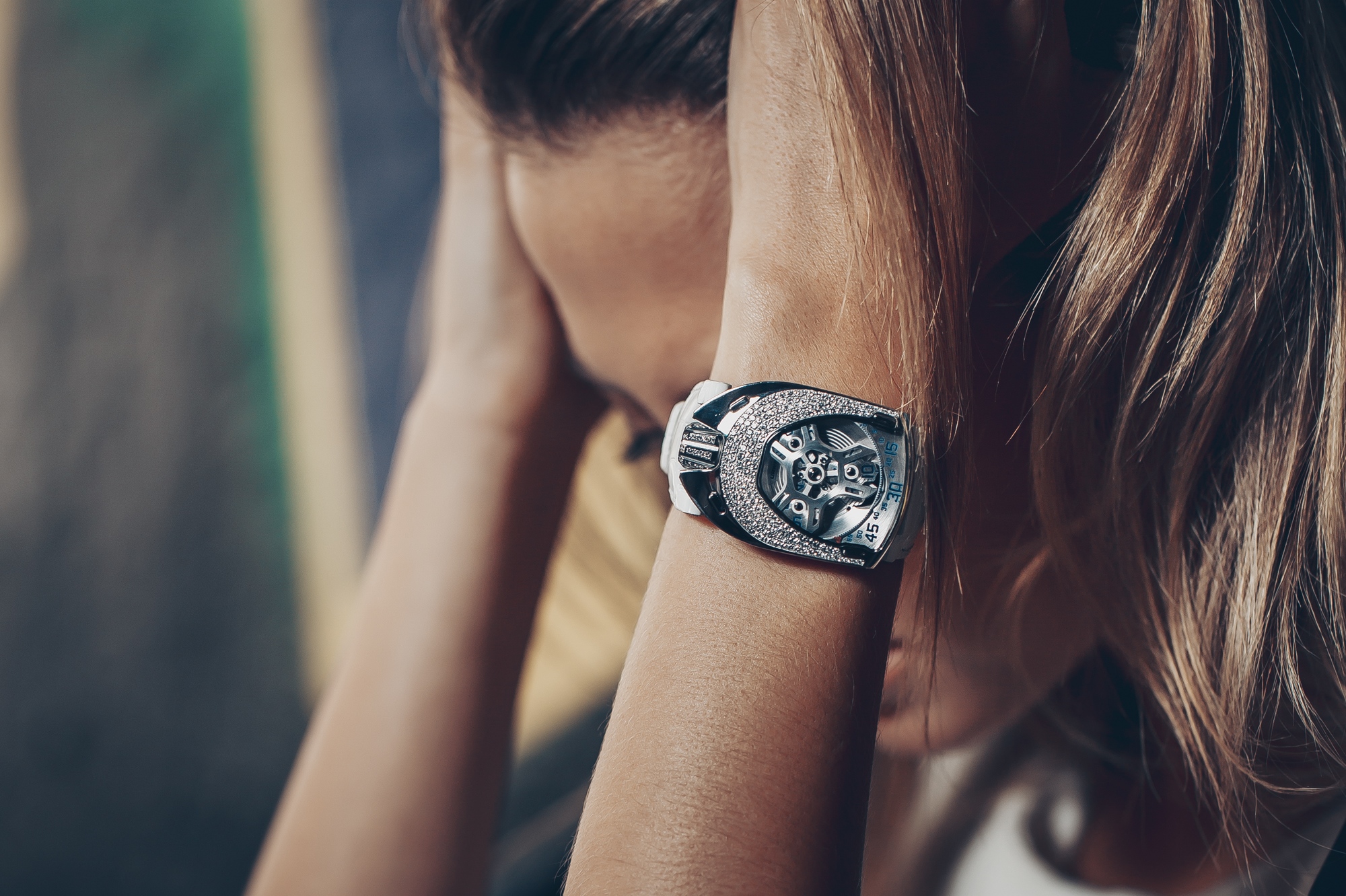 The UR-106 retails for SGD $160,800. Limited to 11 pieces per model.
The Hour Glass is the exclusive retailer for URWERK in Singapore.