By Kien Lee
Since 2019, Hublot has supported Save Our Rhino Africa India, SORAI, an organisation founded by Hublot ambassador and former international cricket star Kevin Pietersen. His work helps keep rhinos threatened with extinction safe from poachers.
... in order to act, we first need to raise public awareness, increase publicity and make this a visible cause. Hublot is helping us on the ground by donating proceeds from the sale of the Big Bang Unico SORAI and by lending the brand's voice to our cause to bring it to global attention. In the three years since we began this joint venture, it has yielded concrete results"

Kevin Pietersen, founder of SORAI and Hublot ambassador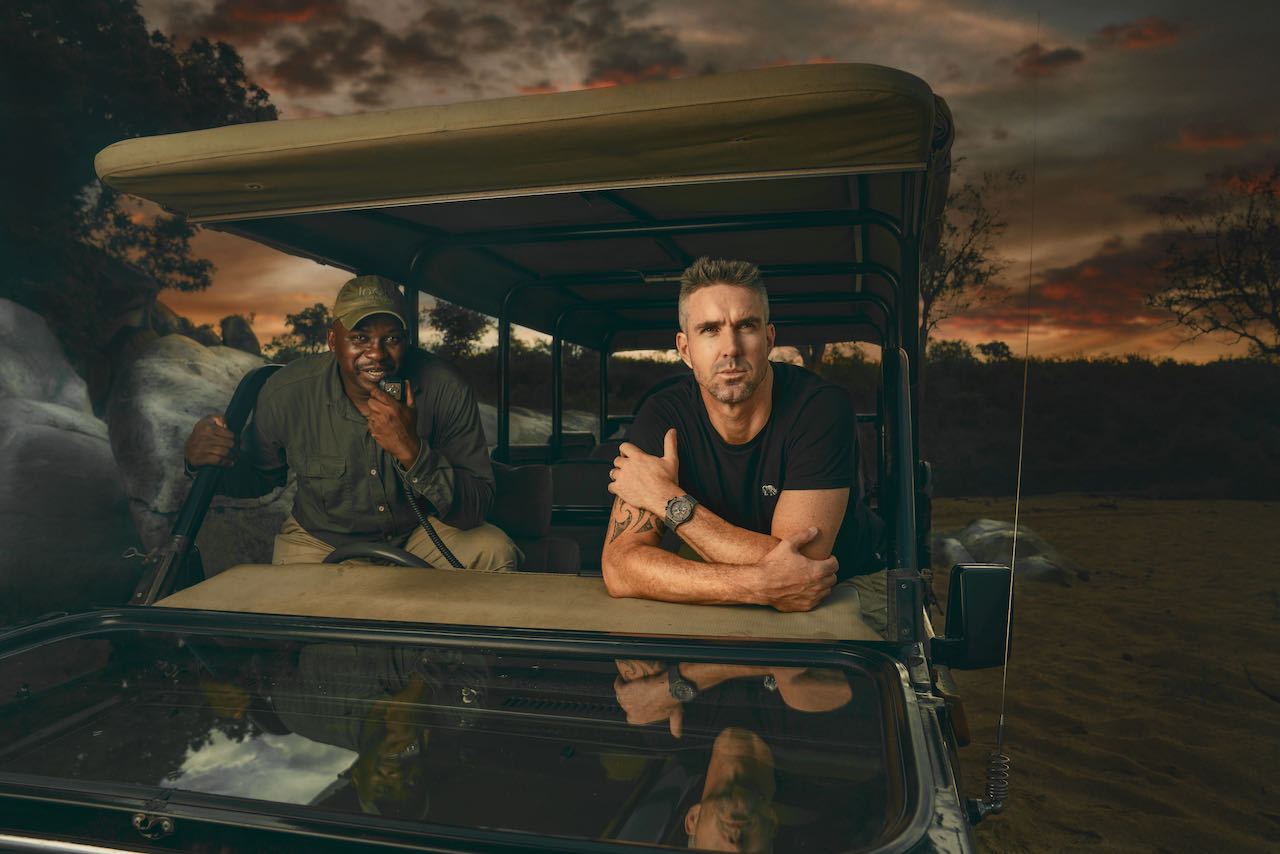 The second largest mammal after the elephant, the rhino has seen its numbers drop by 90% over the last ten years. On average, three wild rhinos are killed every day leaving fewer than 30,000 rhinos currently alive across the world.
Even though trade in rhino horn has been banned internationally since 1977 by CITES (Convention on International Trade in Endangered Species of Wild Fauna and Flora), poachers continue to hunt and kill rhinos for their horns, whose price is worth more per kilo than gold.
From its inception in 2018, SORAI has supported projects to protect endangered animals, identify new technologies to combat poaching (thermal cameras, GPS tracking of animals) and raise a wareness of the need to protect these endangered species.
In line with its motto, BE THE CHANGE SORAI is pushing change and working to prevent poaching and hunting. There are many ways to combat poaching (raising public awareness, education, law enforcement, transmitters for tracking animals, increasing ranger numbers and creating sanctuaries for injured or orphaned animals).
However, prevention and active rangers on the ground remain the most effective tools.
If purchasing a watch can buy time, then it is a small gesture with huge implications. Saving the rhino is an urgent matter for both the planet and future generations."

Ricardo Guadalupe, CEO of Hublot
To support the continuing efforts of SORAI, Hublot has launched the third limited edition of the Big Bang Unico SORAI, with a colour aesthetic reminiscent of a sunset, recalling the heightened danger faced by rhinos as night falls. As with the two previous editions, part of the proceeds will be donated to SORAI.
The resources raised will be used to to equip helicopters with cameras, raise awareness in schools about the consequences of poaching and to provide backup to rangers on the ground. These strategies are implemented where the need is biggest and most pressing South Africa. South Africa is home to more than 80% of the world's total population of rhinos, with the majority of poaching taking place in Kruger National Park as it has the largest population of wild white rhinos left on earth.
Sculpted from polished and microblasted rhino grey ceramic specially developed for this limited edition the Big Bang Unico SORAI features an openworked dial featuring the glowing colours of sunset when the sky catches fire. It is at nightfall that poachers swing into action, cloaked in darkness and more difficult to track.
The colours of daybreak yellow orange, purple and pink represent the hope brought by dawn, of a new day and a chance at change.
Inside the 44 mm diameter case of the Big Bang Unico SORAI beats the Unico self-winding Manufacture movement with a 72 hour power reserve.
With Hublot's patented One Click interchangeable strap system, the Big Bang Unico SORAI can be worn with a grey fabric and Velcro version or a black, purple and orange camouflage design reflecting the hues of sunset and sunrise.