By Kien Lee
First unveiled during LVMH Watch Week in 2022, the DEFY 21 Chroma limited edition offered a combination of a white ceramic case, a wide palette of colour accents and the world's only serially produced high-frequency 1/100th of a second automatic chronograph calibre.
In 2023, ZENITH follows it up with two new DEFY 21 Chroma II limited editions, each in black and white ceramic and each with its own range of colours.
These two new versions, numbered Chroma II, take on different tones within the same spectrum of colours. The black ceramic version brings forth a range of tones based on the primary colours, while the white ceramic version features brighter accents with an emphasis on blues and pinks.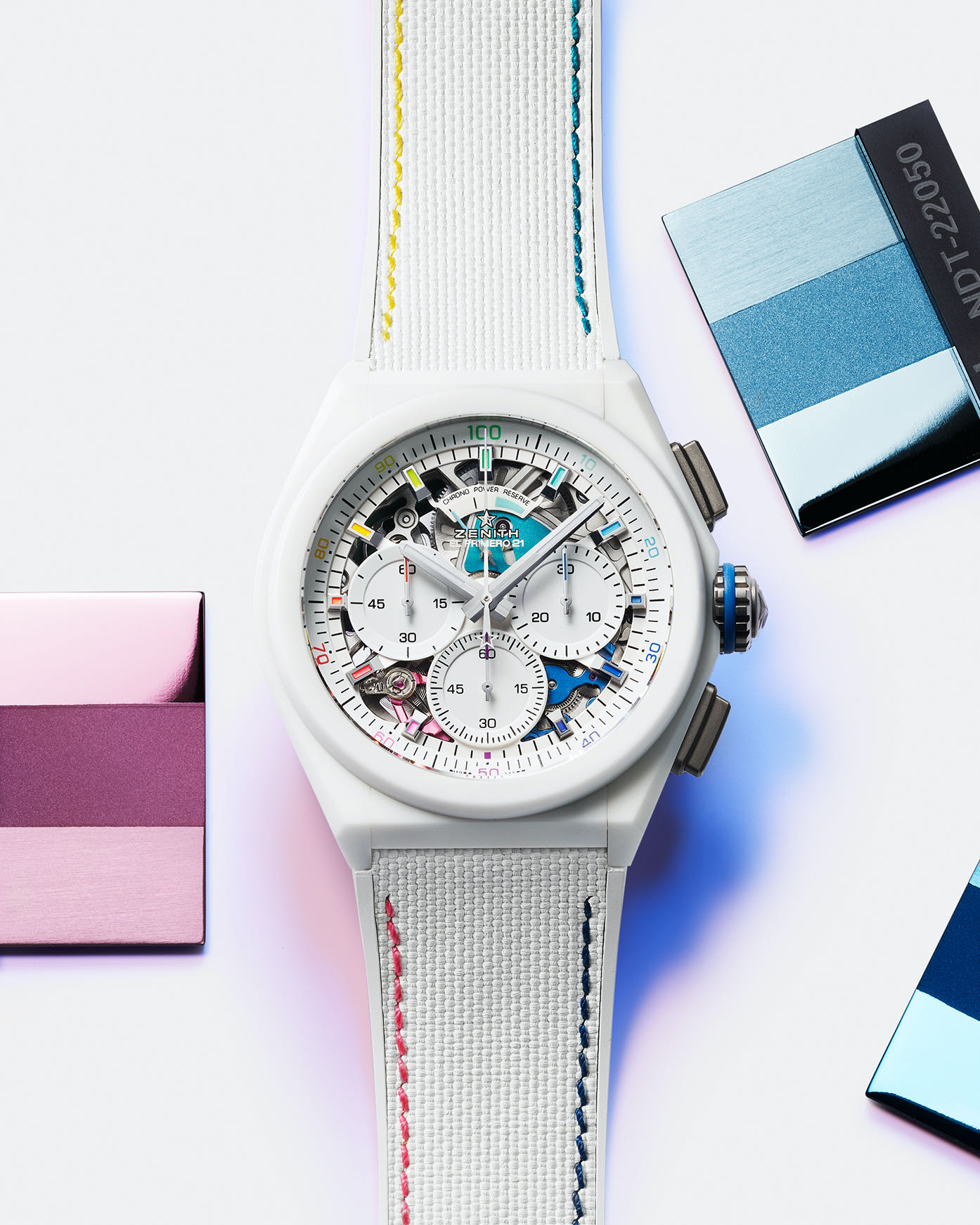 A refracted rainbow spread of colours decorates the open dial, the tips of the hands and the movement.
Colouring on the markers and 1/100 of a second scale extend beyond the dial and out of the case, with the crown's rubber grip ring as well as the cordura-effect rubber straps' stitching following the colour arrangement of the dial.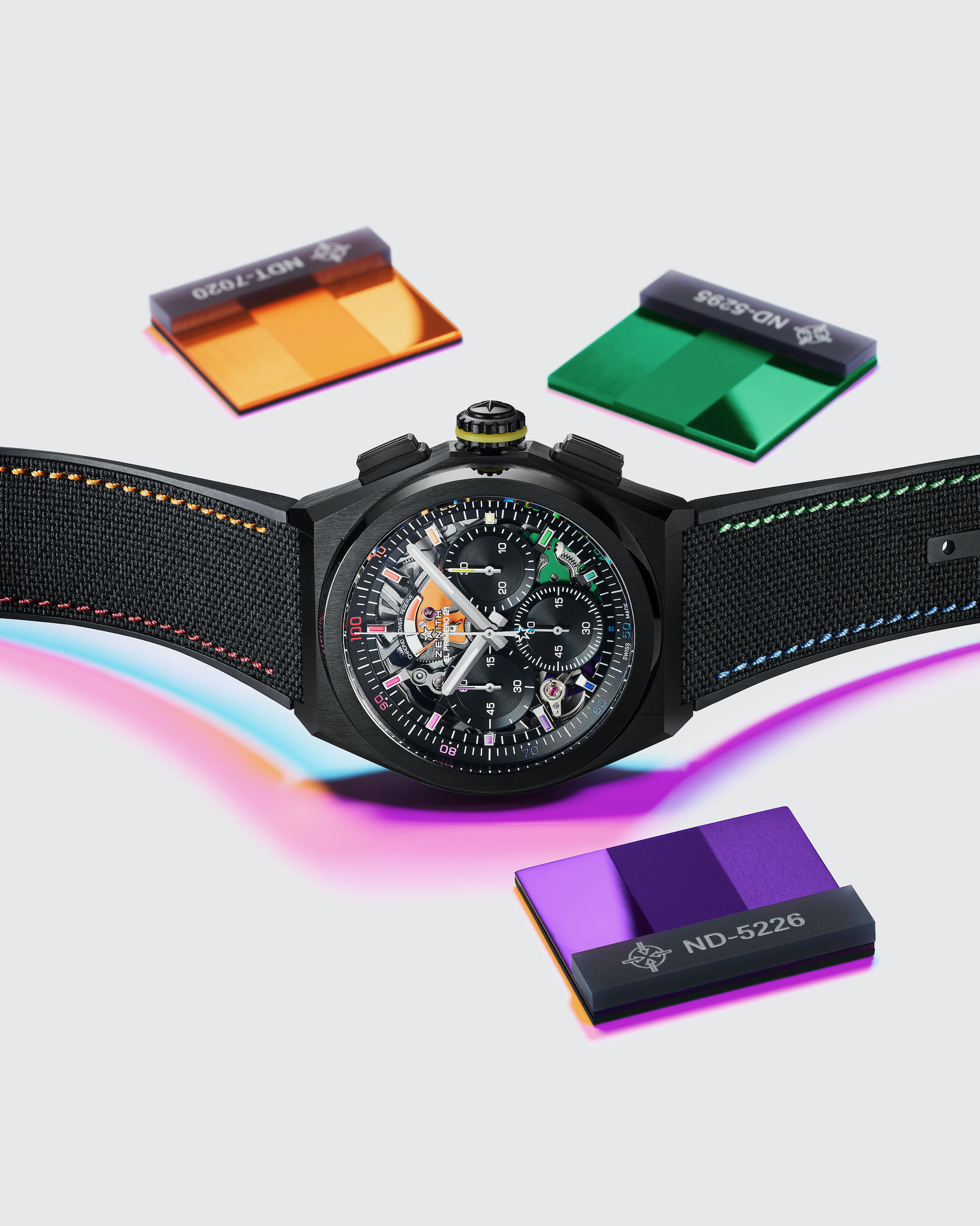 The open dial features raised chronograph counters matching the cases' colours, beneath which the extraordinarily decorated movement shines through.
Each bridge is finished in a different metallic colour, again following the gradient of the dial's markers.
Visible through the dial as well as the sapphire case back is the uniquely constructed El Primero 21 automatic high-frequency 1/100th of a second chronograph.
The DEFY Chroma II in white ceramic is limited to 500 pieces and available at ZENITH boutiques and selected retailers around the world, while the black ceramic edition of 500 pieces is available at all ZENITH authorized points of sale.