In 2004, Boucheron brought from within its archives, four motifs consisting of the Grosgrain, Double Godron, line of diamonds and Clou de Paris to create a unique design. The result is the Quatre collection, urban and graphic, drawing upon on the Maison's heritage to capture its essence and become the contemporary Boucheron signature.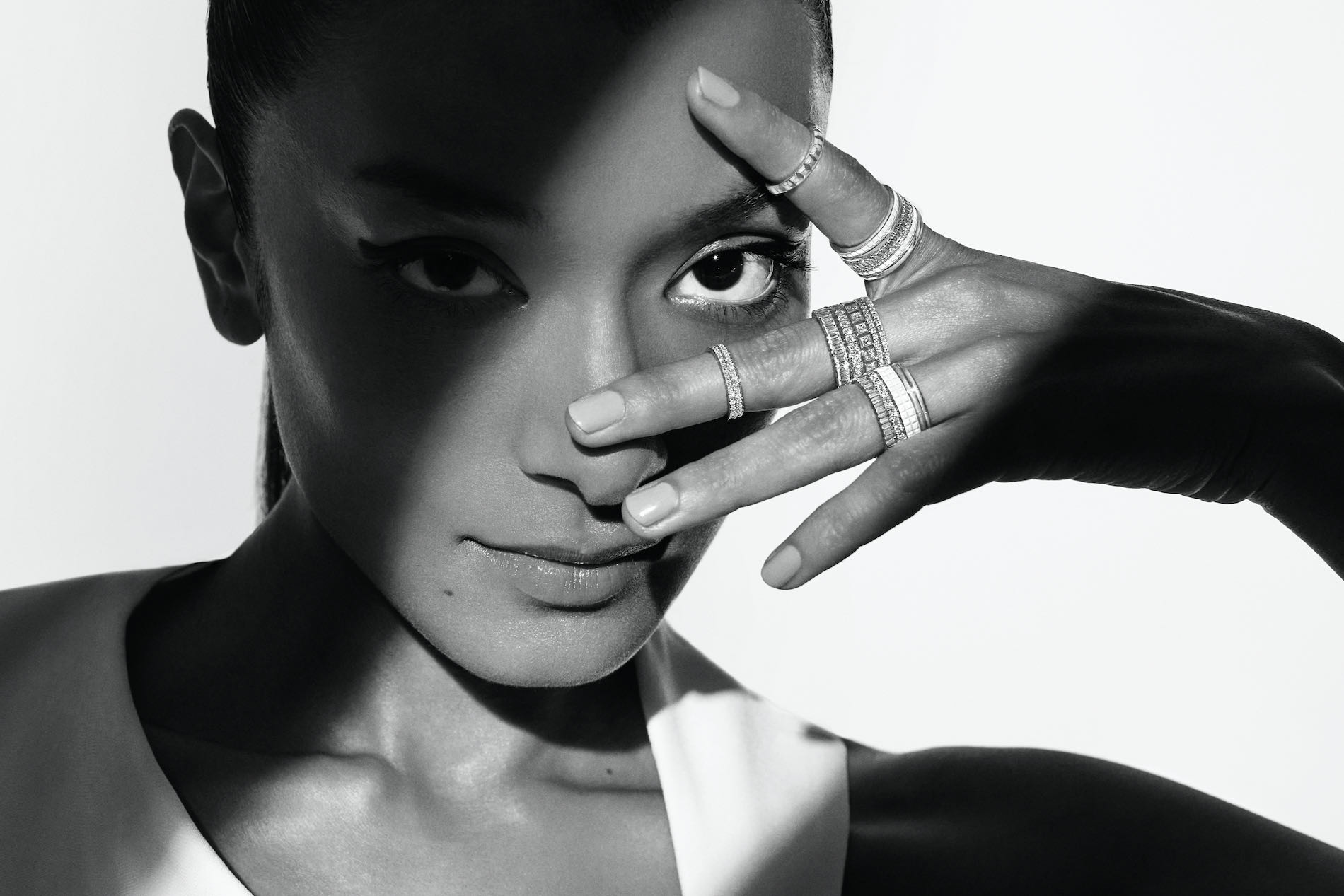 This season, the Maison presents the Quatre Double White Edition collection, adorning all the codes of its icon in white.
Grosgrain and Double Godron are sculpted in white gold, while the Clou de Paris in pristine Hyceram sits alongside the line of diamonds. Rings, hoop earrings, necklaces and, the collection's flagship piece, a daring piece of hair jewellery, Quatre Double White Edition combines monochrome strength with style.
To launch this collection, a campaign entitled "Basic not Basic" stars ambassadors Alexa Chung, Rola, Youn-Jung Go and Mila Al Zahrani embracing this new classic.