SENATUS has won the title of "No.1 Magazine Website in Asia" once again at the 2013 Asian Digital Media Awards (ADMAs) held on 13 November, in 1 of the 2 most hotly-contested and coveted accolades at the regional media event, alongside the Best Newspaper Website category.
The ADMAs were ajudged by a panel of 29 international jury members comprising of the most established global media companies including Le Soir (Belgium), Kurier (Austria), AIM (USA), Telegraaf (Netherlands), El Siglo de Torreon (Mexico), Dagbladet (Denmark), Polaris Media (Australia), Telegraph Media Group (UK), Society of News Design (USA), Irish Times (UK), Ringier (Switzerland), Media 24 (South Africa), Dogan (Turkey), Verdens Gang (Norway), and Asahi Shimbun (Japan).
SENATUS previously won Gold in 2010 and Silver in 2012 but this year's victory was particularly gratifying given the much larger quantity of submissions by media conglomerates in the region which have made significant investments in digital media.
We have focused on improving the quality of our editorial coverage as well as the site's user interface & layout over the last 12 months.
"The accolades bestowed upon us by our esteemed peers in the business is a ringing endorsement of our commitment towards building a platform of excellence," added Kien Lee, Managing Director of SENATUS.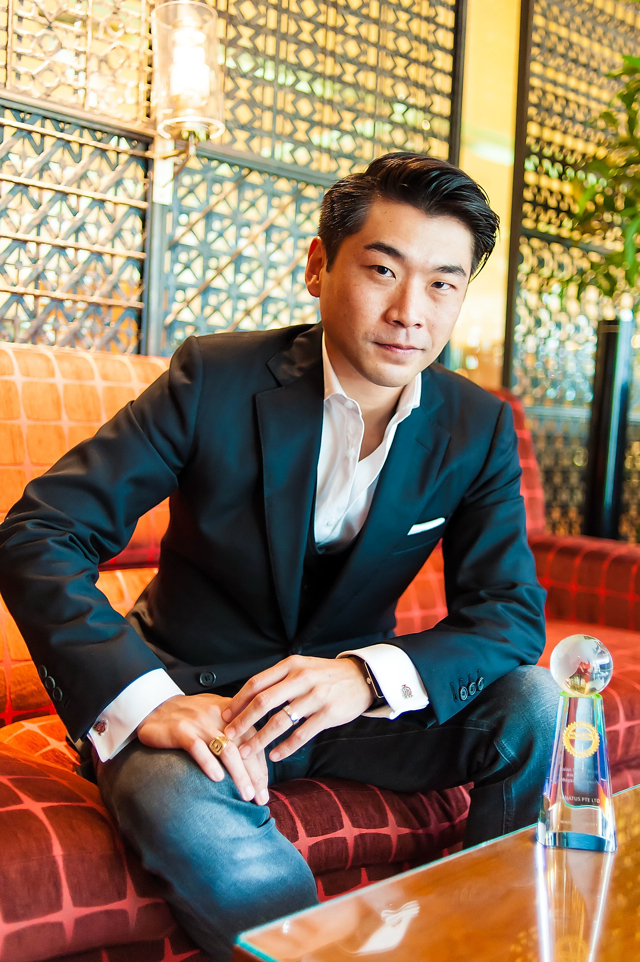 Managing Director and Founder Kien Lee received the Gold Award on behalf of SENATUS at the 2013 Asian Digital Media Awards
---
The awards were presented at the Shangri-La Hotel in Kuala Lumpur during the annual Digital Media Conference taking place from 12 to 14 November, organized by ths World Association of Newspapers and News Publishers (WAN-IFRA) which was attended by 290 media executives from 31 countries.
Entries for the annual awards, now in its 4th year, were evaluated based on the quality and originality of the services offered, the ease of registration, access and navigation and the coherence of the offer with the publication's mission and brand. 
The awards recognize work in the fields of online media, online video, infographics, cross media, mobile publishing, tablet publishing, and social media. In all, honours were presented to more than 20 companies, individuals and publications in the Asia-Pacific, South Asia and the Middle East.
SENATUS would like to take the opportunity to thank our partners who believed in our platform and offerings, our loyal readers and 800,000 Facebook fans whose support definitively establishes us as Asia's Premier Luxury & Lifestyle Magazine.