By Kien Lee
J
örg Bucherer, owner of the Bucherer watch retailer, has decided to sell his company, in the absence of direct descendants, to Rolex.
Since 1924, Bucherer has been an official retailer of the Rolex manufacture, with Jörg being the last remaining person alive to have known and worked with Hans Wilsforf, the founder of Rolex.
Bucherer was founded in 1888 by Carl Friedrich Bucherer, who opened a jewelry and watch shop in Lucerne, and his name rapidly became a synonym for quality and originality. His two sons would follow in his path, with Ernst and Carl Eduard Bucherer becoming a watchmaker and a goldsmith, respectively. 1977 would see Jörg, the son of Carl Eduard, take the helm of the company.
Under Jörg's charge, Bucherer in 2018 would acquire Tourneau, the largest U.S. based luxury watch retailer which was established in 1900, creating an undisputed watch retail powerhouse across the Atlantic, bridging Europe with the United States.
Bucherer employs over 2,400 staff with its headquarters remaining in Lucerne to this day.
Bucherer operates in 36 locations across Europe, with 17 stores in Switzerland, 10 branches in Germany, a flagship boutique in Vienna, a store in Copenhagen and 6 boutiques in London. Furthermore, its store in Paris is the largest watch and jewellery store in the world. Under the Tourneau brand, Bucherer has under its umbrella, 32 shops in the American market.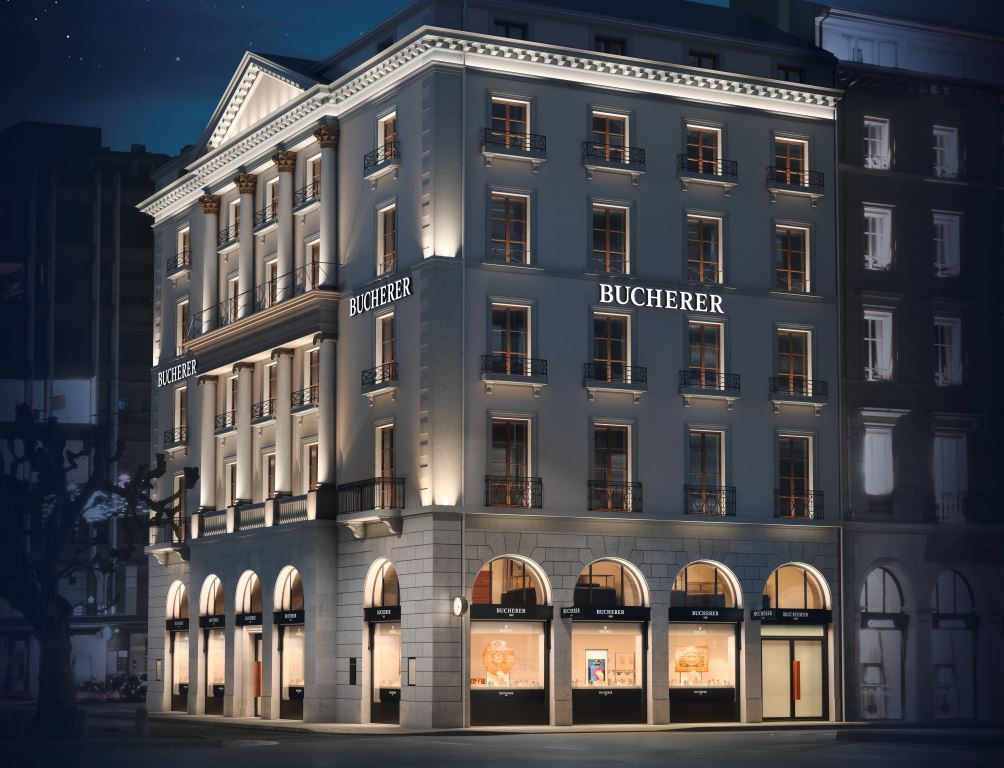 Following the sale of the company, Jörg will remain honorary president of the 135 year old Bucherer group, which will retain its name and continue to operate independently.
The transaction is indicative of Rolex's desire to maintain the close working relationship built over close to 100 years. Out of its 100 sales outlets worldwide, 53 distribute the Rolex brand and 48 distribute the Tudor brand.
In addition, Bucherer plays an important role in the Rolex ecosystem as an official after-sales service centre for Rolex and Tudor. Its watch servicing workshops employ watchmakers who have been trained by the company itself and are highly qualified.
In fact, so close was the partnership between the two entities that Bucherer was tapped as the first retailer in December 2022 to launch Rolex's inaugural Rolex Certified Pre-Owned Programme, allowing customers a chance to purchase a pre-loved timepiece that came with a 2 year international guarantee and certificate of authenticity.
Bucherer will be integrated into the Rolex group following regulatory approval, with the Geneva brand announcing that this acquisition will not affect its pre-existing relationships with other retailers in its sales network. 
---

---

Related
Built to Last - Rolex launches the Rolex Certified Pre-Owned Programme with 2 year international guarantee and certificate of authenticity
The Rolex Certified Pre-Owned programme will first be made available at Bucherer boutiques in six countries (Switzerland, Austria, Germany, France, Denmark and the UK) beginning this month (December 2022). Other Official Rolex Retailers who choose to be part of this programme will be able to do so from spring 2023.: Read Story

---

---