ZEGNA has announced actor Mads Mikkelsen as its new global testimonial (ambassador), who joins the ZEGNA family of passionate people and dynamic personalities.
Renowned for roles in Casino Royale, The Hunt, and soon to feature in the much-anticipated Indiana Jones and the Dial of Destiny, the Cannes Film Festival Award-winning actor wears a variety of pieces designed by Artistic Director Alessandro Sartori.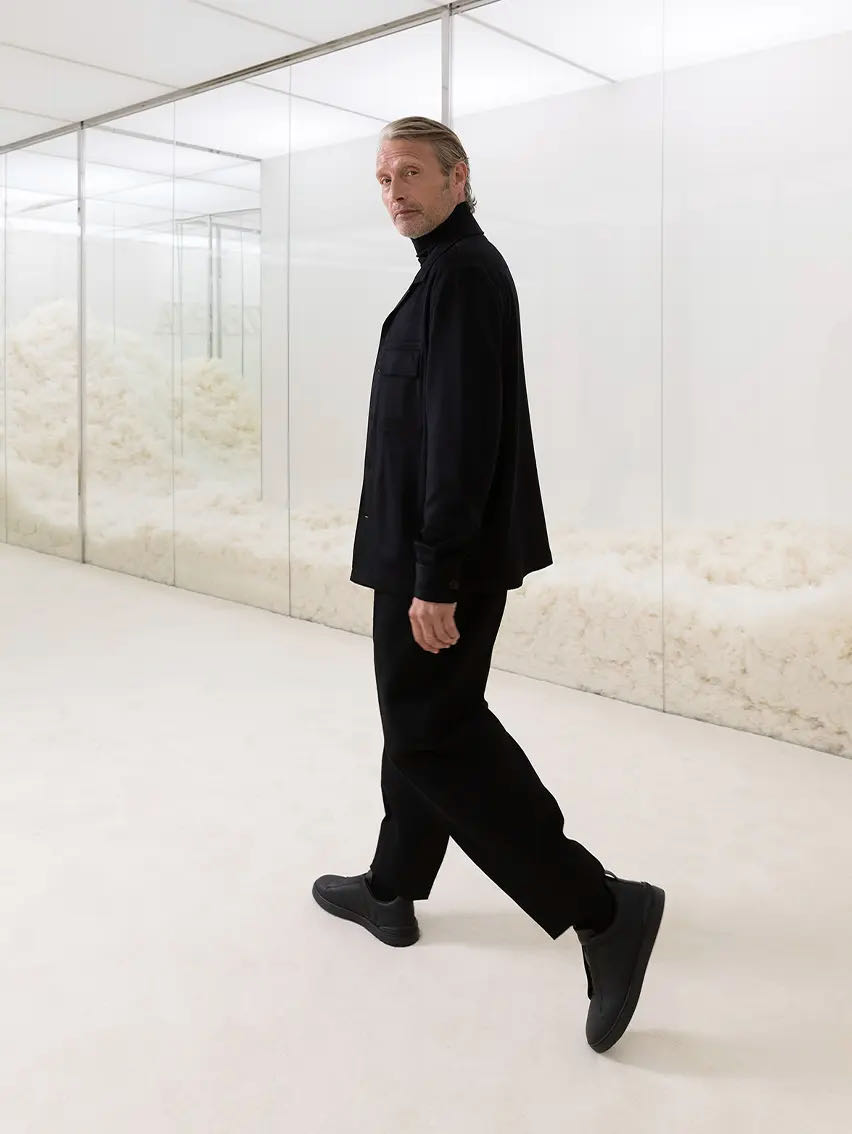 " I am very pleased to officially join the ZEGNA family. Alessandro Sartori's vision on modern style is very inspiring and his sophisticated aesthetic is truly authentic.
"I admire ZEGNA's commitment towards quality, innovation and craftmanship and I am very proud to collaborate with such an iconic brand." – Mads Mikkelsen