Each year, a rare watch joins Cartier Privé, the collectors' collection that celebrates and explores the Maison's mythical models through limited edition and numbered watches.
In 2023, the 7th opus is revealed with the addition of the Tank Normale. Created in 1917 by Louis Cartier and launched two years later, the Tank is one of the Maison's most remarkable creations, and in the history of watchmaking.
This year, Cartier has dreamt up an hour/minute version that borrows the proportions and bevelled sapphire crystal of the original. These are available in yellow gold on a brown alligator strap and in platinum on a black alligator strap.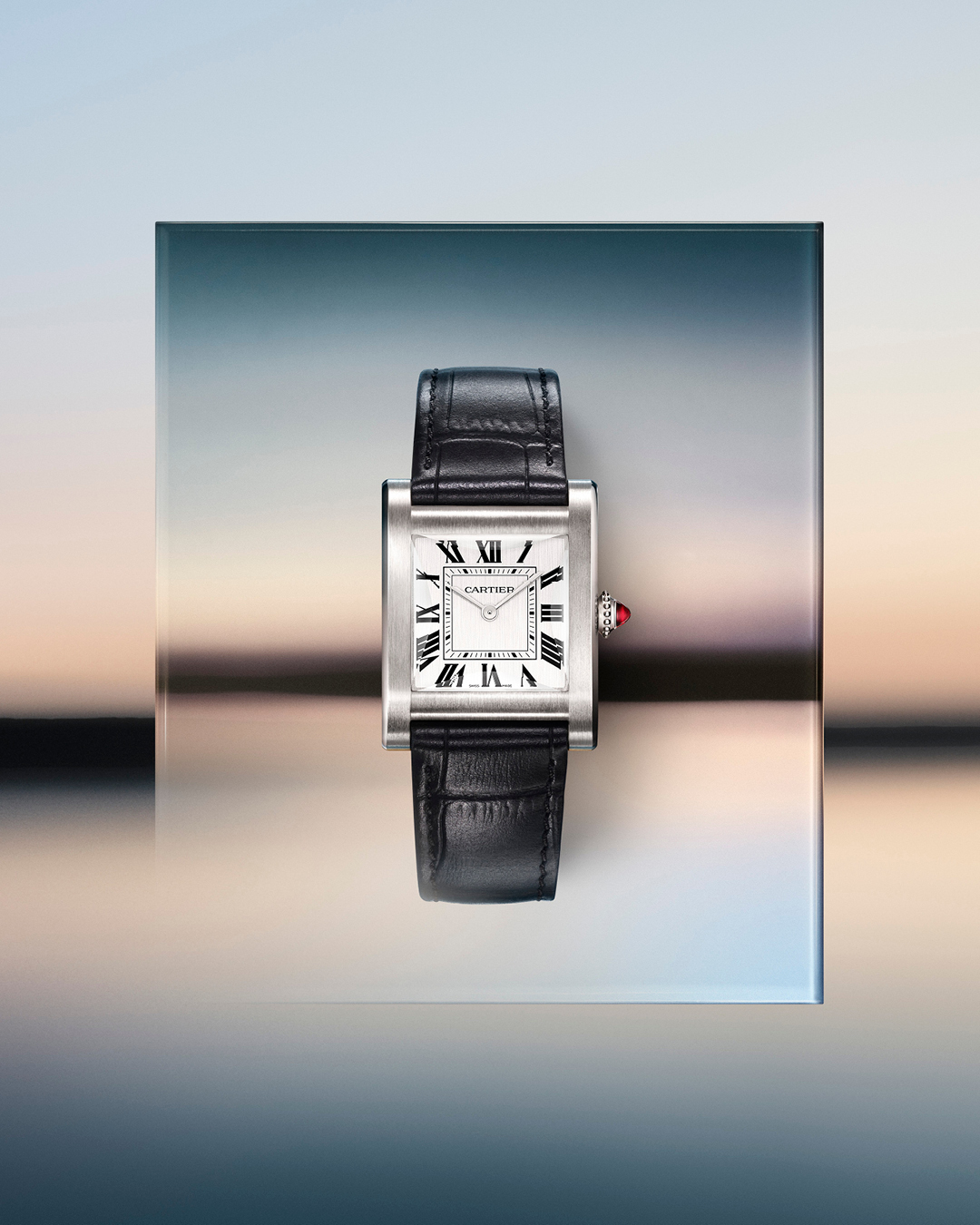 In addition, this model also comes on a yellow gold bracelet or a platinum bracelet, with satin and polished finishes evoking a very 70s spirit.
Cartier has also added a skeleton movement to this emblematic model, accompanied by a 24-hour complication marked by a sun and crescent moon that is also skeletonised. While the minute hand turns around the dial in one hour, the hour hand goes round in 24 hours instead of 12 hours.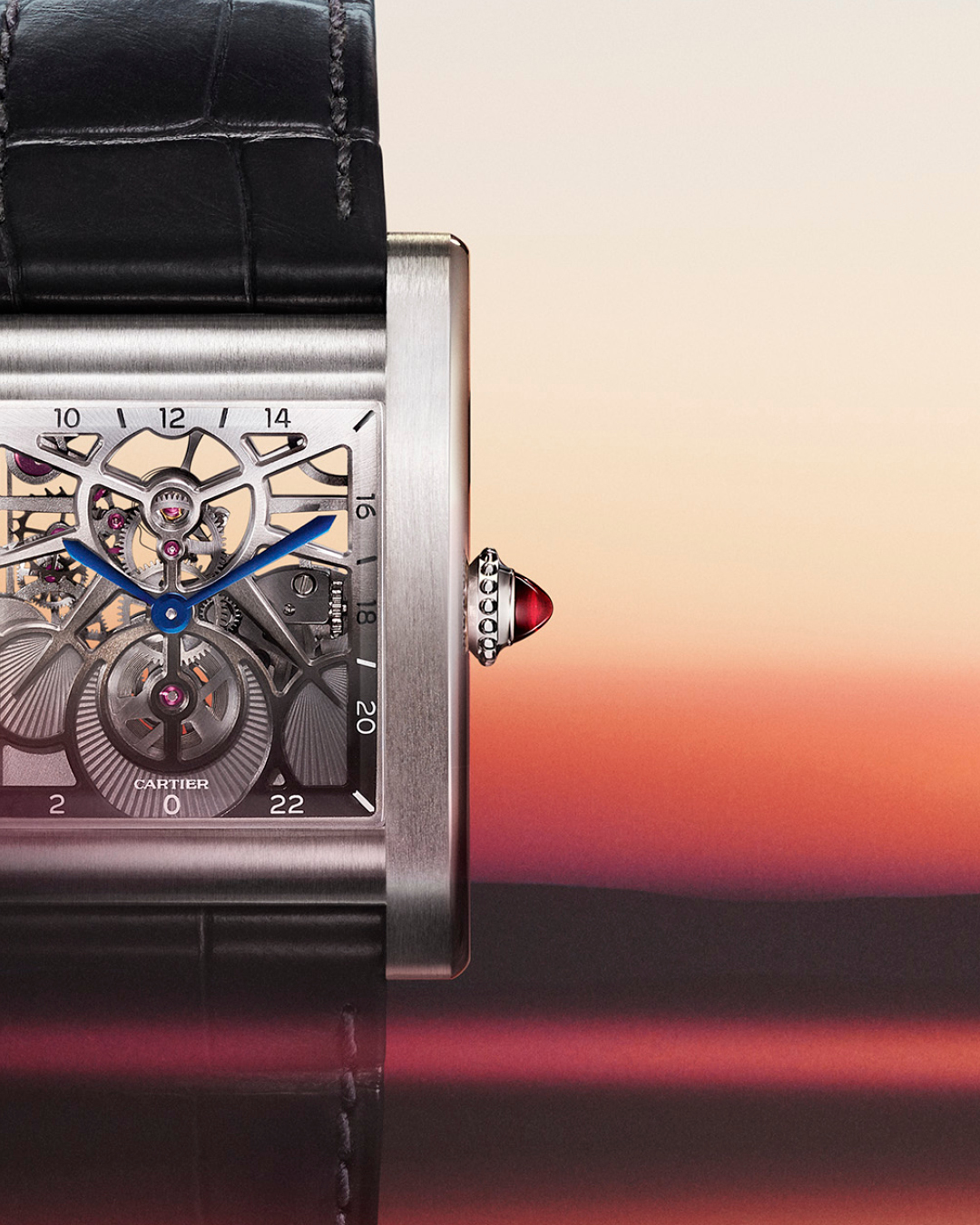 As a result, daytime hours appear on the upper part of the dial and night-time hours on the lower part. To symbolise the transition from day to night, watchmakers have coated the skeletonised bridges with a gradation of shades adorning the two halves of the dial.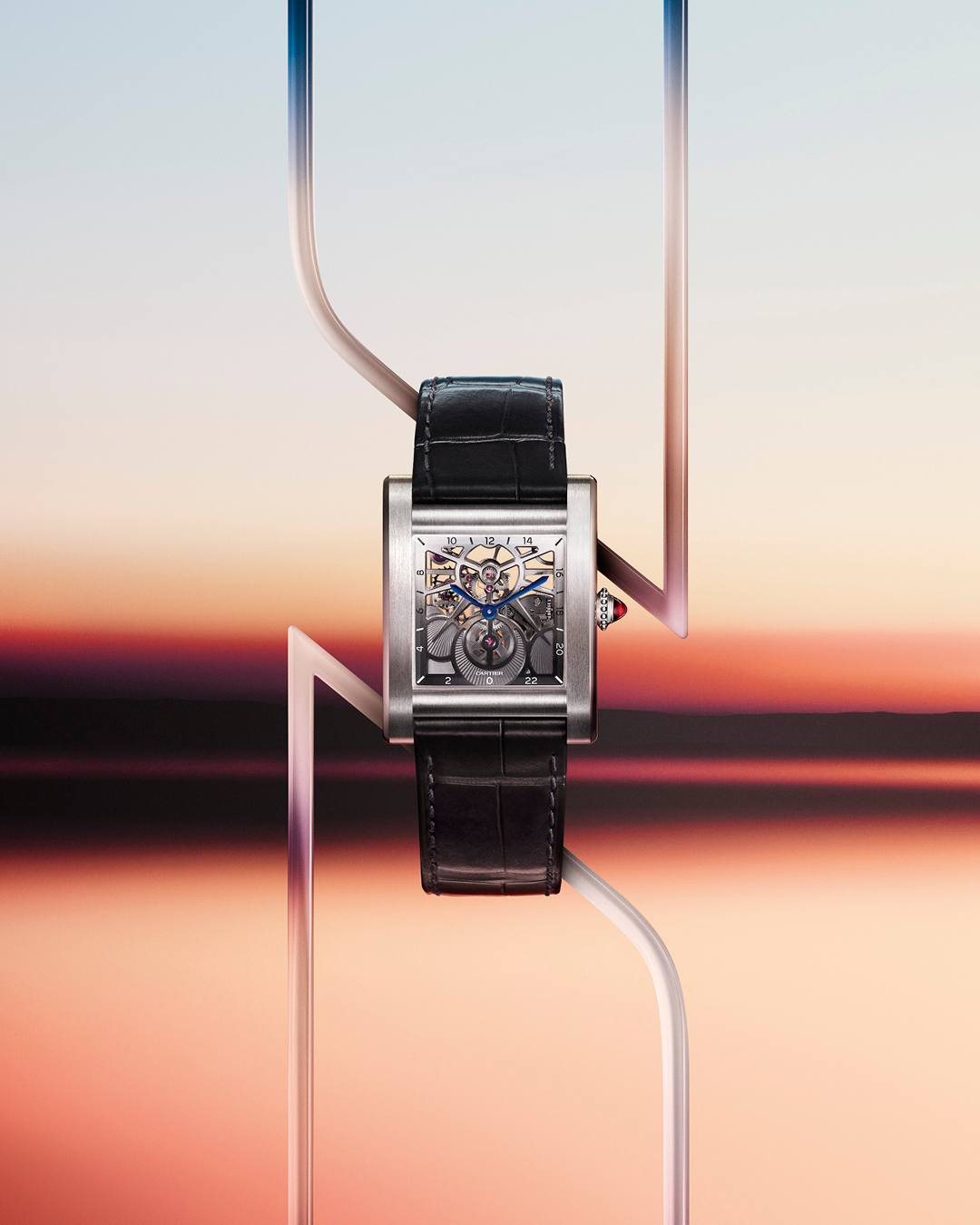 A limited edition of 50 numbered watches, this skeletonised Tank comes in yellow gold on a brown and green alligator strap with a blue sapphire cabochon on the winding crown and in platinum on a burgundy and grey alligator strap with a ruby cabochon.
A version set with brilliant-cut diamonds completes the ensemble, in a limited edition of 20 numbered pieces, featuring an alligator strap in two shades of blue with a brilliantcut diamond on the winding crown.